Operation Loud and Clear
April 1st, 2021 - September 30th, 2021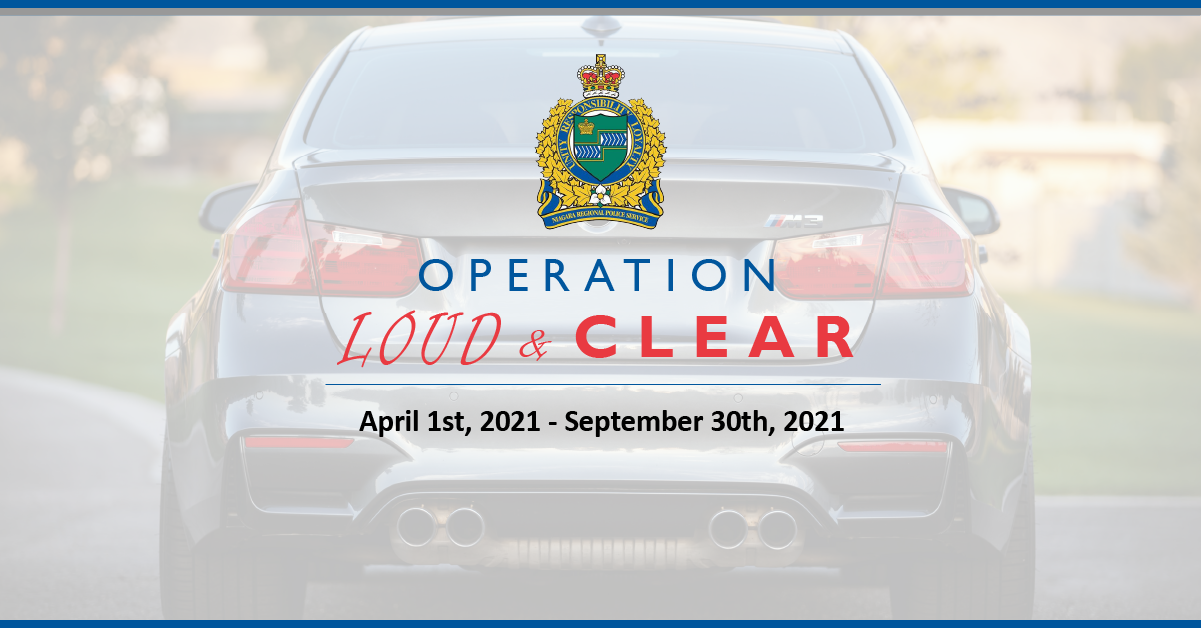 The Niagara Regional Police Service will be continuing "Operation Loud and Clear" commencing April 1st, 2021 and concluding September 30th, 2021 with enforcement continuing year round.
In September of 2020, 52 Provincial Offence Notices were issued in Niagara Falls/Niagara-on the Lake during this campaign for No Muffler, Improper Muffler and Unnecessary Noise offences.
In response to complaints of vehicles still being operated within the community causing excessive noise, the Niagara Regional Police Service will once again be stepping up enforcement of motor vehicles with defects or that have been modified to become louder within the Regional Municipality of Niagara.
Officers have noticed an increased number of vehicles that have removed their mufflers or replaced their original muffler(s) with aftermarket parts designed to increase the noise of the exhaust to unacceptable levels.
Officers will be vigilant in the enforcement of section 75(1) of the Highway Traffic Act which states;
Every motor vehicle or motor assisted bicycle shall be equipped with a muffler in good working order and in constant operation to prevent excessive or unusual noise and excessive smoke, and no person shall use a muffler cut-out, straight exhaust, gutted muffler, Hollywood muffler, by-pass or similar device upon a motor vehicle or motor assisted bicycle.
Motorists are reminded that it is the driver's responsibility to ensure the vehicle complies with the regulations set out in the Highway Traffic Act before being operated on a roadway. All motorists are encouraged to ensure any repairs and modifications are legal and safe.
The Niagara Regional Police Service have heard the many complaints from the community "Loud and Clear" and loud vehicles that continue to operate within our communities are heard "Loud and Clear".
The Niagara Regional Police Service is dedicated to road safety and keeping noise levels emitted from vehicles to an acceptable level, not unnecessarily disrupting members of the community.