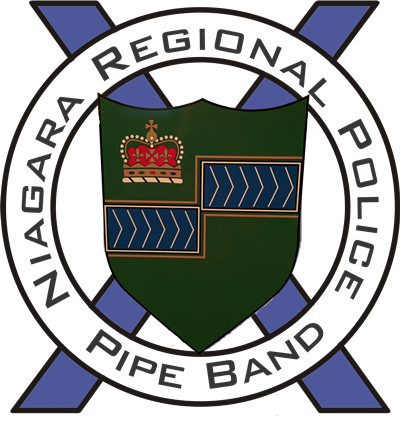 The Niagara Regional Police Pipes and Drums is located in Niagara Falls Canada and performs locally and across Canada and the USA at Scottish Highland Games and other Celtic events both as a concert and competition Pipe Band.
The Band has encountered great musical success over the years, the most recent being a competitive win at the 2012 North American Pipe Band Championships in Maxville, Ontario, competing at the Grade 4 level. Following this great success the band was upgraded into Grade 3 for the following 2013 competitive season.
Awards
Champion Supreme Gr.4 - 2011,
Atlantic Canada Pipe Band Championship Gr.4 - 2012,
North American Pipe Band Champions Gr.4 - 2012
Band Members
We are always looking for new members and offer lessons to those who wish to learn. If you're interested contact Peter MacKenzie 905-353-8771 or Lead Drummer, Jessica Martin 905-359-9618. Each April the band hosts its annual major fund raiser "THE SPRING FLING". The Spring Fling has over 50 performers from the traditional Scottish and Irish Acadamies here in the region, featuring some WORLD CLASS DANCERS along with the Pipe Band.
Bagpipe Amnesty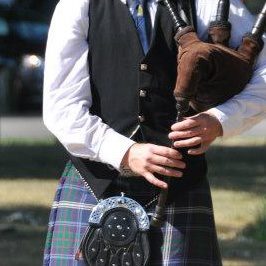 We don't have enough bagpipes to play!
If you or your family member have an old set of bagpipes lying under a bed or tucked away in the attic, let us rescue them and get them back into action. This 'Amnesty' will give new life to old pipes; a classic recycling program.
With our ongoing youth teaching program aptly called "The Big Noise" we have a roster of young pipers that need your assistance. You can enable them to fill the ranks and participate in the music program of the NRPS Pipes & Drums.
Contact Pipe Major Peter MacKenzie and he will discuss in detail the good things that can be done with your unused bagpipes.
---
Spring Fling
UPDATE - March 17, 2020 - The event has been postponed. A new date will be determined and annouced.
The NRPS PIPE BAND is travelling to SCOTLAND in August 2020 to compete at the WORLD PIPE BAND CHAMPIONSHIPS held each year in Glasgow. To support this initiative they will be running their major fund raising activity "THE SPRING FLING" on March 28, 2020, at the Meritton Lions Hall in St. Catharines.
Get a group together and book your table for the BEST in Scottish entertainment - featuring NRPS Pipe Band - Audrey Watkin Highland Dance Academy - Clann Na Cara /Traditional Irish Dancers.
Tickets are $25 and include a light meal. This event has SOLD OUT the past 3 years so BOOK TODAY.
Pipe Major / Band General Manager - Peter MacKenzie