The Niagara Regional Police Service prides itself as being an Equal Opportunity Employer. In 2013 the Service hired a diversity consultant to assist in making the Niagara Regional Police Service an employer of choice and build the relationships within the community it serves.
The Niagara Regional Police Service encourages applicants from all backgrounds in their attempt to hire "Only the Best"
Our Service believes in having a fair, inclusive workplace that inspires and nurtures members to achieve their potential. The hiring process, job posting process and promotional process is based on an individual's merits and abilities.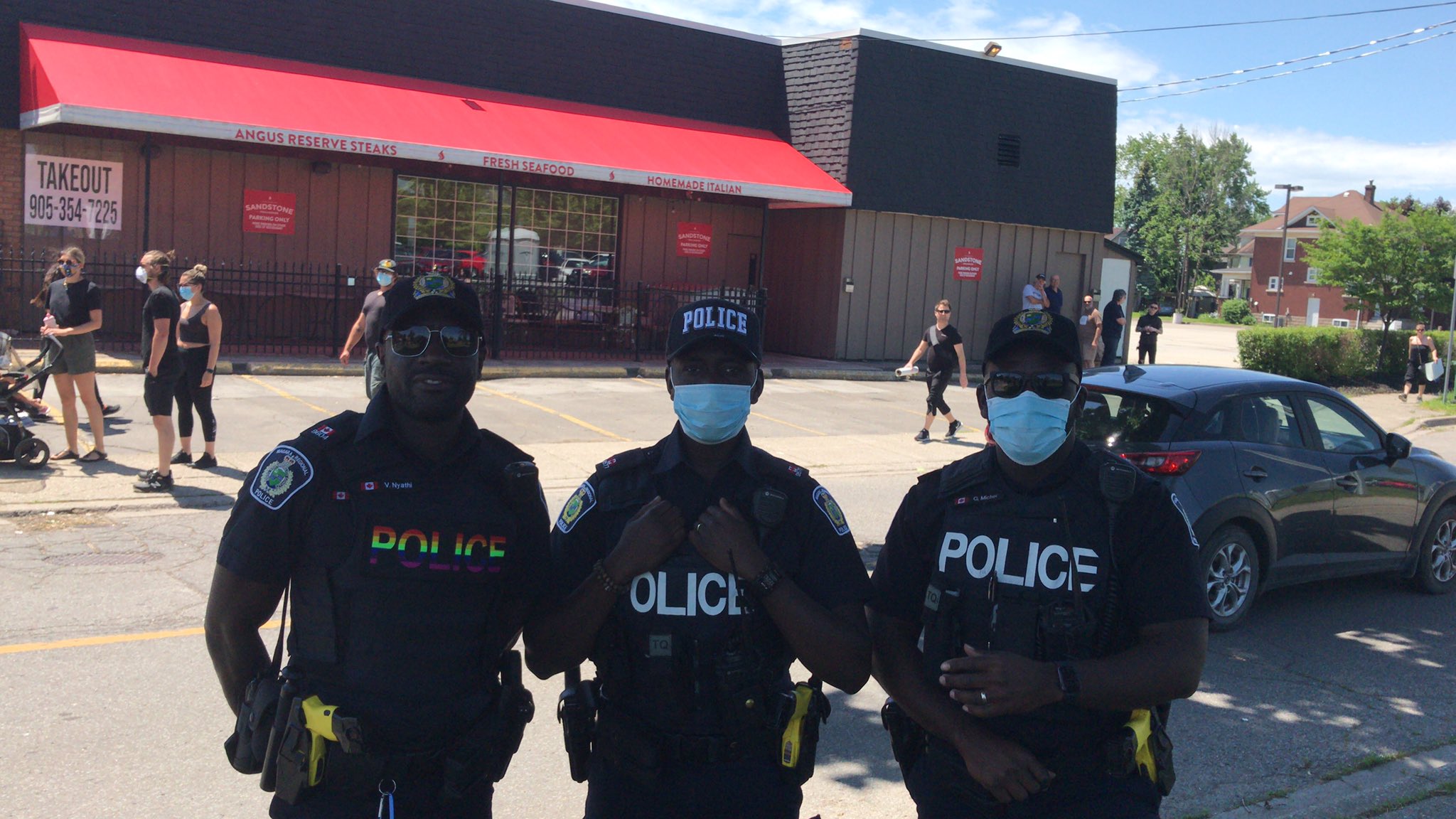 Members and their Family
The Niagara Regional Police Service values the Members of our Service, and their families. When you become a member of the Niagara Regional Police Service you have become a member of an extended family as has your family members. The Service believes in having a good work environment that is healthy and safe, and has worked with the Niagara Regional Police Association to provide benefits, services and events that extend to a Member's family.
Wellness Committee
The Niagara Regional Police Service recognizes the value of healthy employees working in a positive work environment and the fact that good health enhances productivity and provides employees a greater sense of well being both at work and off the job. To address this issue, a Wellness Committee was created to promote health and education within the Service, and organize sessions and clinics that can aid in improving and maintaining the health and welfare of Members and their families. Some of the sessions that have been held focus on personal finance, women's self-defence, organized walks, and other initiatives to promote wellbeing and fitness. The programs offered through the committee also include various clinics to screen for blood pressure, cholesterol and other issues.
Benefits Package and Pension
The Niagara Regional Police Service offers benefit packages that are comparable to other police services of its size. Included in these packages are benefits that apply to family members of Service Members, inclusive to counselling, drug plan, massage therapy and other benefits. The NRPS is a part of the OMERS pension which is one of the best pension funds in Ontario.
Additional Benefits
OPC interest free loan
Tuition reimbursement for continual education upon approval
Member run baseball and hockey leagues as well as several other team opportunities
Association members are offered holiday events and other special events for family enjoyment