How can a Chaplain help?
Niagara Regional Police Service (NRPS) Chaplains provide spiritual guidance, personal and family counseling, comfort, and referral to NRPS members and the community. Chaplains assist officers by working with families who are in crisis, with the option of working closely with Victim Services to provide support. Assistance includes but is not limited to the following situations:
Death notifications
Vehicle accidents
Potential suicides or hostage situations
Provide comfort to victims and their families
Visit and minister to sick or injured officers and their families
Domestic intervention
Persons in distress
Youth crisis
Do NRPS Chaplains represent various faith traditions?
Chaplains come from a variety of faith traditions, and are here to confidentially serve the needs of police officers, auxiliary officers, family members and the community. Chaplains are pleased to help find the resources you want and need.
When is a Chaplain on duty?
All NRPS Chaplains are volunteers and are on-call 24/7. However, each Chaplain takes turn to be the "on-call" Chaplain for any given month. Police officers may request the help of a Chaplain of your choice at any time.
What training do Police Chaplains Have?
All NRPS Chaplains are experienced pastors and have previously worked with police. Chaplains are trained to assist with death notifications or in crisis intervention. They also receive regular training in basic policing with our auxiliary officers.
Here for you and those who Serve and Protect!
Meet the Chaplains
The NRPS Chaplains are unique and bring with them lots of experience. This experience supports the needs of our members and the community they serve.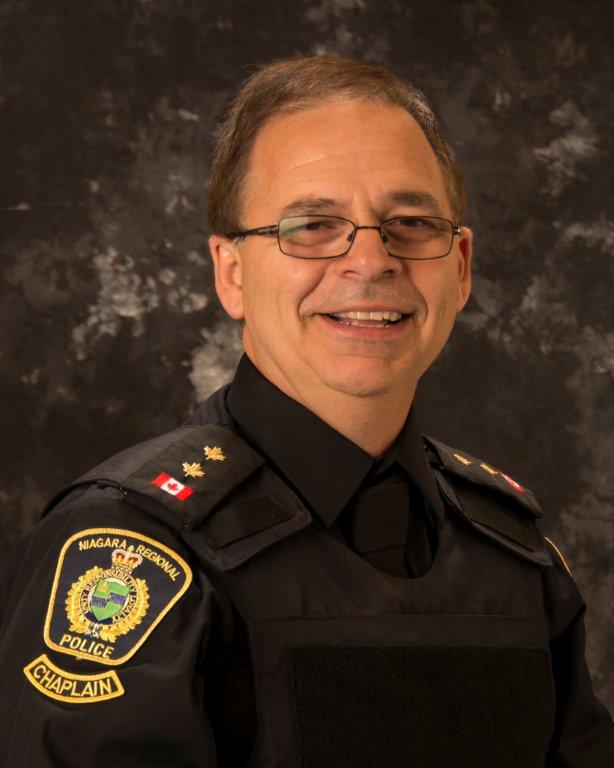 Chaplain Carson W. Culp
Chaplain Carson W. Culp is a Minister of Word and Sacrament in the Reformed Church in America with 20 years of pastoral experience. He is currently serving as Pastor of Christ Community Church in Welland where he has been since 2006. In 2017 Carson earned a Doctorate of Ministry degree from Western Theological Seminary in Holland, Michigan, through a dissertation on Missional Churches located in areas with a high density of poverty, addictions, and mental health challenges. Carson has a broad range of work experiences and interests that help him in his work as a minister.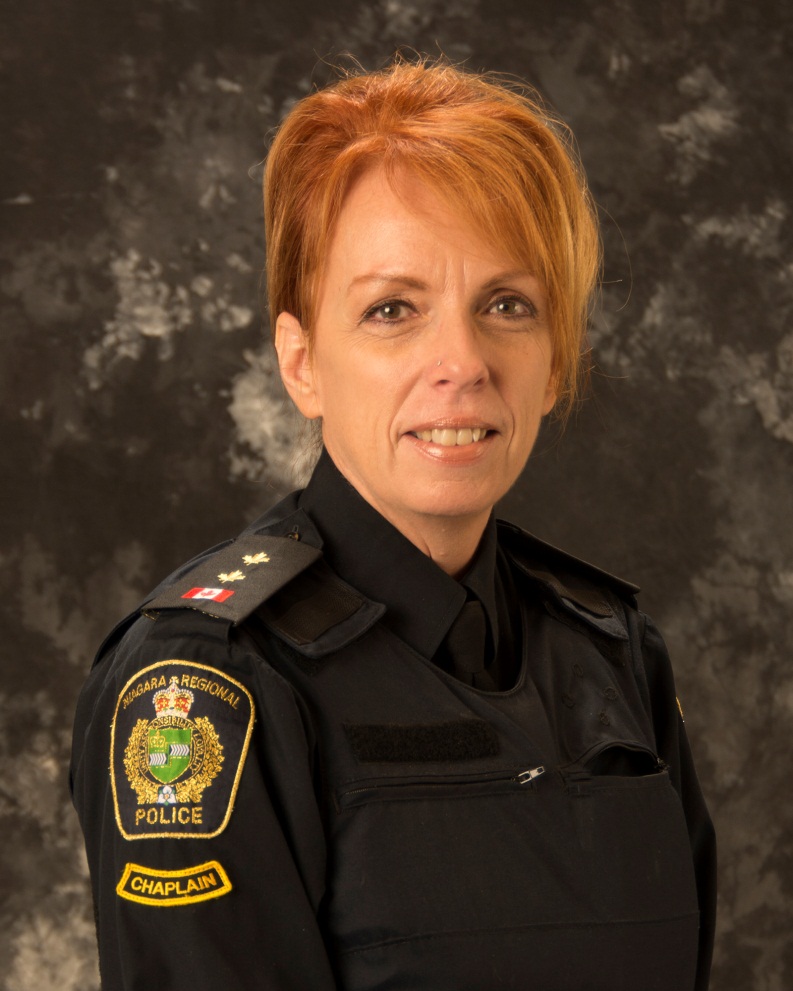 Chaplain Jennifer Donnel
Chaplain Jennifer Donnell was sworn in as a Chaplain with NRPS in May of 2011. She is an Ordained Minister with the Free Methodist Church of Canada. Jennifer has over 10 years pastoral experience in local and new community initiatives. Her experience and strengths are in emotional, spiritual and physical health. She is CISM trained and skilled in coaching and guidance in one-on-one and group situations. She has experience dealing with critical incidents, serious illness, death and tragedy. Chaplain Donnell has extensive community involvement in the development of a charitable organization, Niagara Furniture Bank.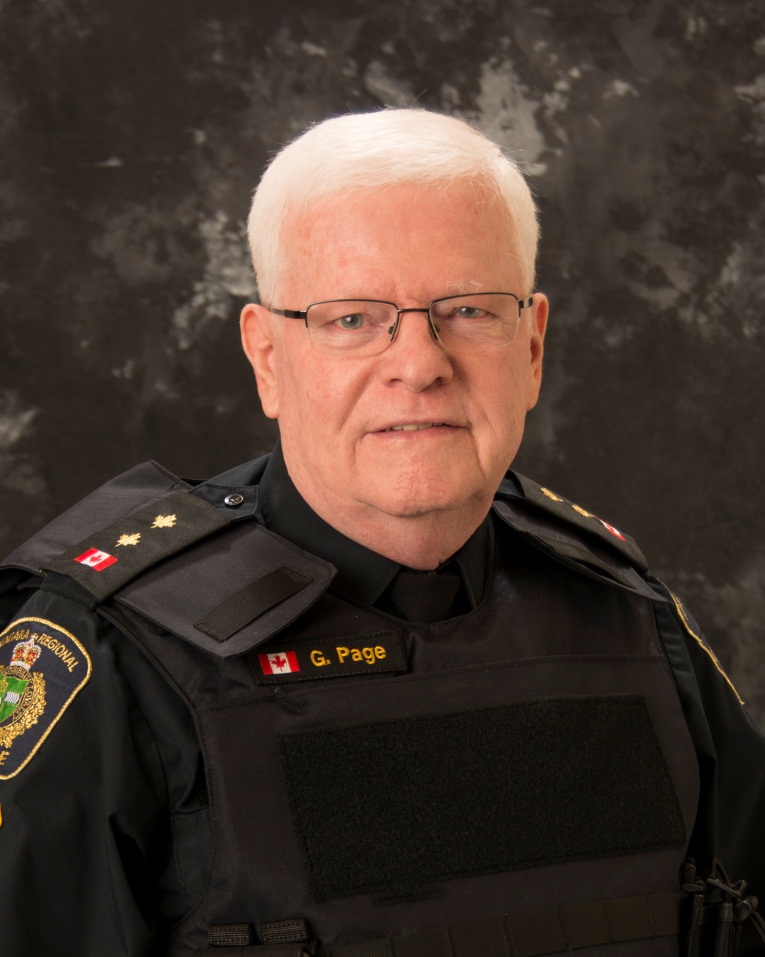 Chaplain Rev. Dr. Gary Screaton Page
Chaplain Rev. Dr. Gary Screaton Page OMC, is a member and retired Sr. Pastor of First Baptist Church-Fort Erie. He has degrees in Psychology, Sociology of Education, and a Ph.D. in Counselling. Chaplain Page has over 50 years of counselling and teaching experience. He is the author of several books and was Contributing Editor of The Educational Courier, and was a consultant for children's television. He is a Registered Clinical Therapist and creator of an online self-counselling interpersonal coping skills program. He serves on the Board of Directors of Jericho House Youth Leadership, Justice, and Spirituality Centre in Wainfleet, and Matthew House Refugee Ministry in Fort Erie. In January 2017 Gary was awarded the Ontario medal for Good Citizenship for his dedication to the betterment of others.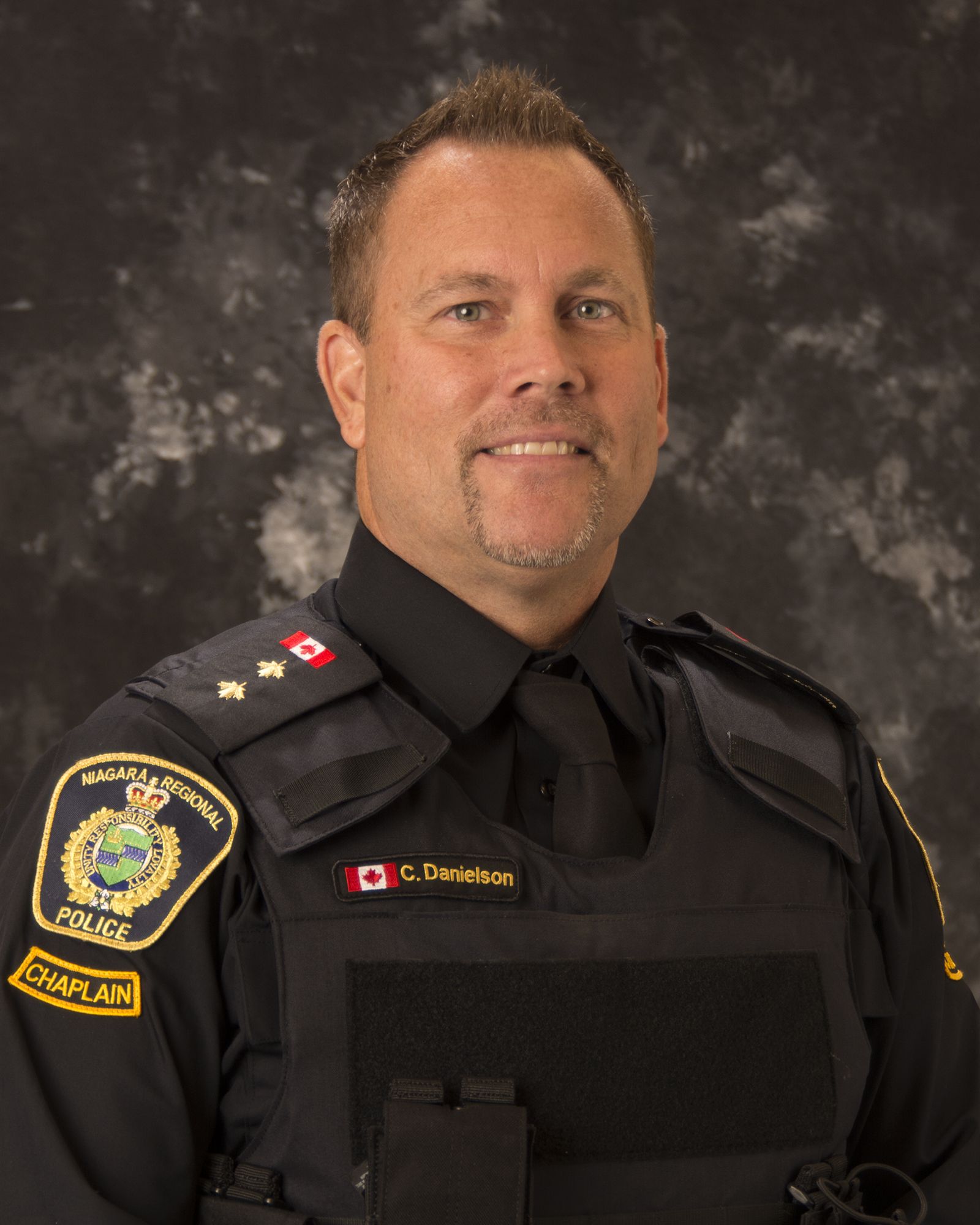 Chaplain Craig Danielson
Chaplain Craig Danielson is the lead Pastor of Calvary Church in St. Catharines. He was sworn in as Chaplain in May 2017. He grew up in the state of Minnesota and has lived in Canada 29 years. Craig loves to be part of teams that truly motivate and impact others. Craig received his B.A. in Theological Studies at Bethel College and Seminary in St. Paul, Minnesota and received his Masters in Theological Studies and Family Studies at the Ontario Theological Seminary. He was ordained with the Associated Gospel Churches of Canada in 1997. Craig speaks often at youth conferences, retreats and parent seminars around the world. He has 28 years of experience with student and family culture. Craig has a passion for sports and was a basketball coach for many years.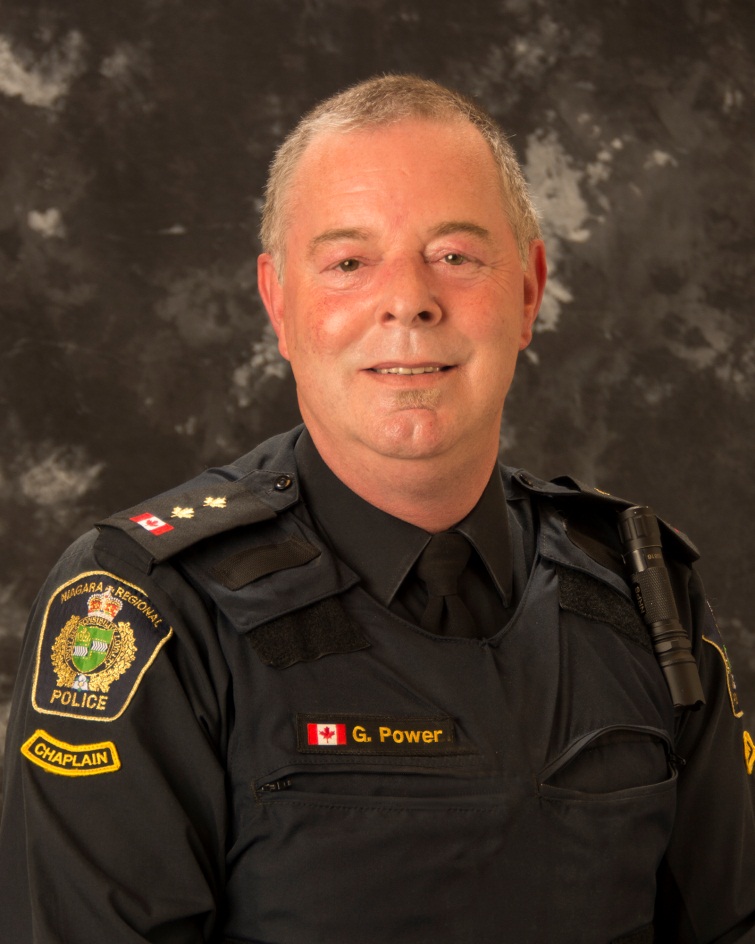 Chaplain Gerard Power
Chaplain Gerard Power is a Roman Catholic Priest with the Order of Carmelites. Chaplain Power has ministered as Parochial Vicar and Pastor of St. Patricks Parish Niagara Falls since 2002. He served as Vicar at St. Terese Parish, Chesskill, N.J. U.S.A. from 1999-2002. Chaplain Power has extensive experience ministering in D.C., N.J. and N.Y., U.S.A. to persons living and dying from HIV/AIDS, in homeless shelters, psychiatric centers, persons with disabilities and substance abuse. Chaplain Power worked closely with Police Officers, Firefighters and families in N.Y and N.J. in the aftermath of 9-1-1.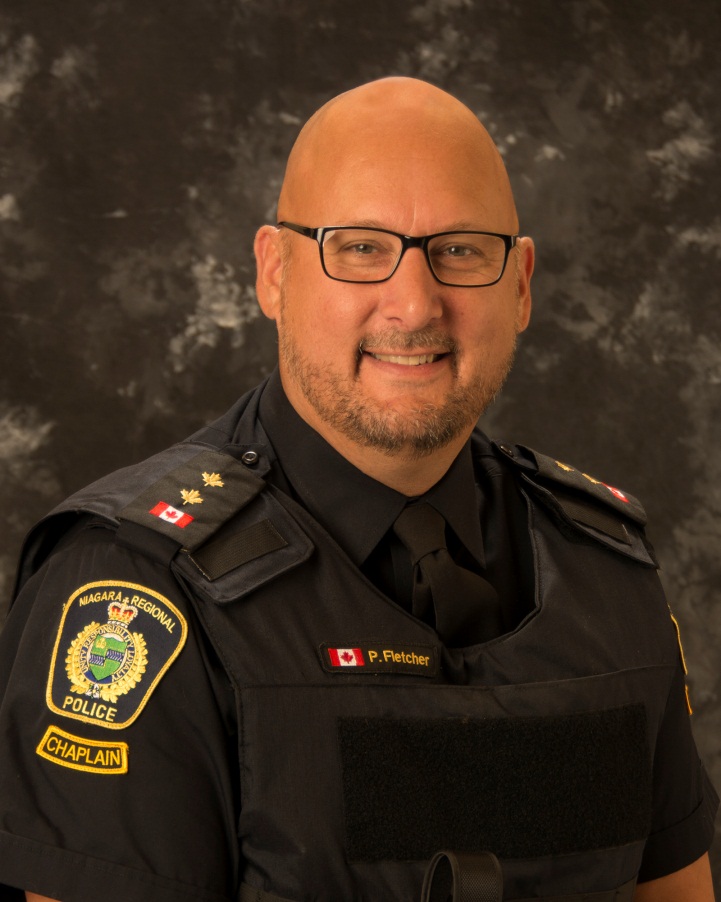 Chaplain Paul Fletcher
Chaplain Paul Fletcher has been an officiant with Celebrating Life Ministries for over two years. He was sworn in as a Chaplain in May of 2017. Paul has over 20 years of Pastoral experience and has pastored in the BIC (Brethren in Christ) and Evangelical Missionary churches. Chaplain Fletcher has many years counselling and teaching experience and has been involved in grief counselling, funerals, family tragedies, illness and families in crisis for many years. Paul currently works in sales and officiates celebrations of life, death and weddings throughout the Niagara Region.