The Board is comprised of seven members.
Three appointed by the Government of Ontario:
Jen Lawson - Chair
Jen Lawson was appointed to the Regional Municipality of Niagara Police Services Board by the Provincial Government under an Order In Council from the Lieutenant Governor of Ontario for a three-year term commencing November 20, 2020.
Ms. Lawson is a Chartered Professional Accountant (CPA) and brings over 20 years of accounting experience from a diverse background in the public and private sectors covering manufacturing, family entertainment, hospital, university, regional and provincial governments. Ms. Lawson's passion for learning inspired her to pursue her Bachelors of Commerce from Laurentian University where she then completed her Master of Business Administration (MBA).
Born in Hamilton, Ms. Lawson moved to the Niagara Region in 2002 where she has been an active member of the community, running for municipal council in 2010. Ms. Lawson is known for her extended community involvement. She has been active as a member of several sporting and service organizations, including President of Grimsby Baseball, Treasurer of 62 Phantom Air Cadets, School Council Treasurer and is active as Secretary Treasurer of BNI SCORE, Chapter Launch Ambassador, and 2835 Army Cadet Volunteer.
Dave Eke - Vice Chair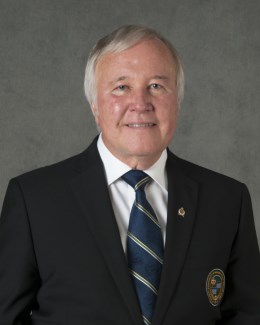 Dave Eke was appointed to the Regional Municipality of Niagara Police Services Board by the Provincial Government under an Order in Council from the Lieutenant Governor of Ontario for a three-year term commencing June 20, 2019.

Mr. Eke is a life-long resident of the Niagara Region, having lived in St. Catharines, Niagara-on-the-Lake and Niagara Falls. He brings over 40 years of experience in both the public and private sector. Mr. Eke is an Industrial Engineer and was employed with General Motors in St. Catharines for 34 years with a background in Production Supervision. He was first elected Alderman for the Town of Niagara-on-the-Lake in 1991 and was re-elected in 1994.

Mr. Eke was elected as a Regional Councillor in 2000 and re-elected to serve a second term on Regional Council in 2003. He was elected as Lord Mayor for the Town of Niagara-on-the-Lake in 2010 and in this capacity served as a member of Regional Council. He has an extensive record of community service, including being past Member and President of the Niagara-on-the-Lake Lions Club, former Member of the Niagara-on-the-Lake Committee of Adjustment; past Board Member with Niagara Regional Housing and the Niagara Peninsula Conservation Authority; former Board Commissioner of the Niagara Parks Commission and Niagara District Airport Authority; past Board Director of Niagara-on-the-Lake Hydro; former Governor for the Shaw Festival Theatre; and past Member and Chair of the Niagara District Health Council, Niagara Goodwill Industries, and the Niagara-on-the-Lake Library Board. Dave is happily married to his wife Debbie and they have two children and five grandchildren.
Tara McKendrick - Member
Tara McKendrick is a provincial appointee to the Board since February 2018.Ms. McKendrick brings over 20 years of experience in the social services field through participation in various roles throughout Niagara.Born in Hamilton, Ms. McKendrick's family moved to the Niagara Region in 1984.
Ms. McKendrick has a history of volunteer work with Big Sisters, Niagara Victim Services, Distress Centre Niagara and other community agencies. A strong passion for helping others inspired completion of her Bachelor of Arts with Honours in Sociology from Brock University, and subsequently her Master of Social Work degree from the University of Windsor.
Ms. McKendrick's employment history has included involvement and collaboration with emergency response services, child protection services, hospital emergency departments and mental health and addictions services. The focus of her roles have been suicide prevention, crisis intervention and resolution, as well as advocacy, awareness and facilitation of curriculum regarding suicide prevention, mental health and addictions. Ms. McKendrick's career has led to her current role as Executive Director of Canadian Mental Health Association, Niagara Branch.Ms. McKendrick lives in Niagara with her husband and two young children.
Three representatives of Regional Council (for four-year terms):
Pat Chiocchio - Member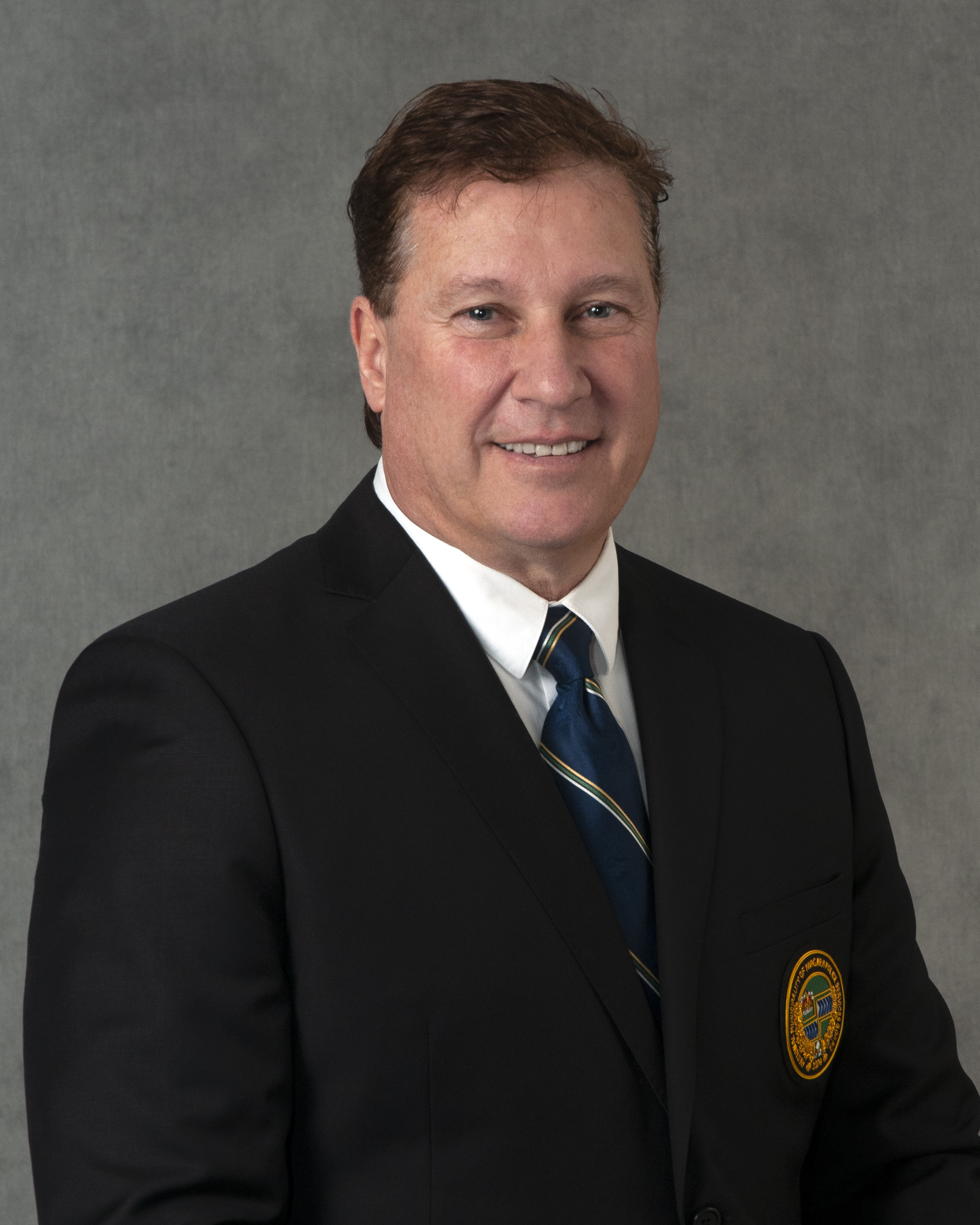 Regional Councillor Pat Chiocchio was appointed to serve as a representative on the Regional Municipality of Niagara Police Services Board on December 1, 2022, for a four-year term (2022-2026).
Councillor Chiocchio spent his working career in the public sector with Niagara Region Community Services Department serving as an Adult Day Service Coordinator with the Seniors Community Program and retiring in 2018 after 35 years of dedicated service.
Councillor Chiocchio was first elected as a Councillor with the City of Welland in 2003 and was re-elected in 2006, 2010 and 2014. As a Welland City Councillor, he served on several Committees and Boards including Chair of the Integrated Services Committee, Chair of the Transit Advisory Committee, Chair of the Welland Safe Community Partnership, and Chair of the Health Care Committee. He also served as a member of the Economic Development Committee, Budget Review Committee, and Welland Hydro Board. He held the position of City Councillor until he was elected to Regional Council in 2018.
As a Regional Councillor, Pat Chiocchio has served as Co-Chair of the Regional Public Health and Social Services Committee, and serves on the Budget Review Committee, Public Works Committee, Regional Development Charge Policy Task Force and Transportation Steering Committee.
He is an active member of the community having participated and served with several groups and organizations such as coaching and volunteering with the Welland Minor Hockey Association, Welland Minor Soccer Club, Welland Minor Basketball Association and the MS Society of Canada, Niagara Peninsula Chapter of Hope.
A life-long resident of Niagara Region, Councillor Chiocchio was born and raised in Welland and studied at Eastdale Secondary School and Niagara College. He and his wife Lorraine have a daughter named Kelsy and two grandchildren, Luca and Dario. His hobbies include physical fitness, golfing, travelling, and enjoying time spent with his family.
Laura Ip - Member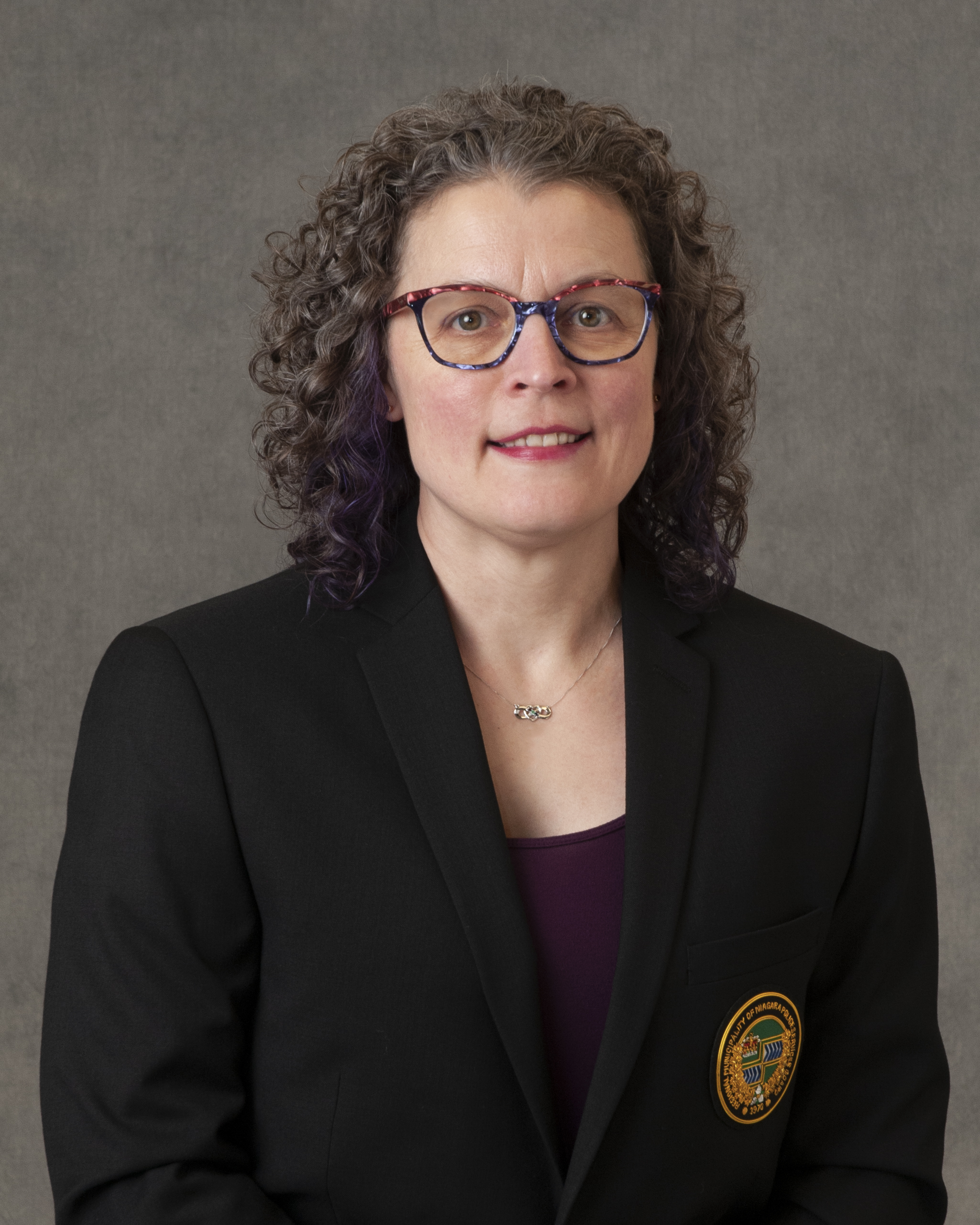 Regional Councillor Laura Ip was appointed to serve as a Regional representative on the Regional Municipality of Niagara Police Services Board on December 1, 2022. Councillor Ip is serving her second term on Regional Council representing St. Catharines. She has lived in Niagara her whole life, having grown up in Niagara Falls and moved to St. Catharines nearly 30 years ago. Councillor Ip has been an extremely active community member since she was a teenager, volunteering for numerous community initiatives, including being a founding Board Member and Secretary/Treasurer of Quest Community Health Centre.
Councillor Ip is a graduate of Brock University (Honours Bachelor of Arts in Sociology, with distinction), and she holds a diploma and several certificates from Niagara College. She also holds a certificate in Leadership and Inclusion from Centennial College and a certificate in Municipal Administration from AMCTO.
Councillor Ip has worked in public, private, and non-profit sector roles and is currently a freelance researcher/writer, as well as the Project Manager, Responsible Media Reporting of Gendered Issues for Gillian's Place. She is also the founder, president, and head coach of Underdogs Boxing Club, a local, entirely volunteer-run non-profit that offers recreational non-contact boxing, strength-training, and mobility programming to the community, including cis and trans women and men, non-binary folks, all youth aged 10-14, and a program for women-identified survivors of violence.
Bill Steele - Member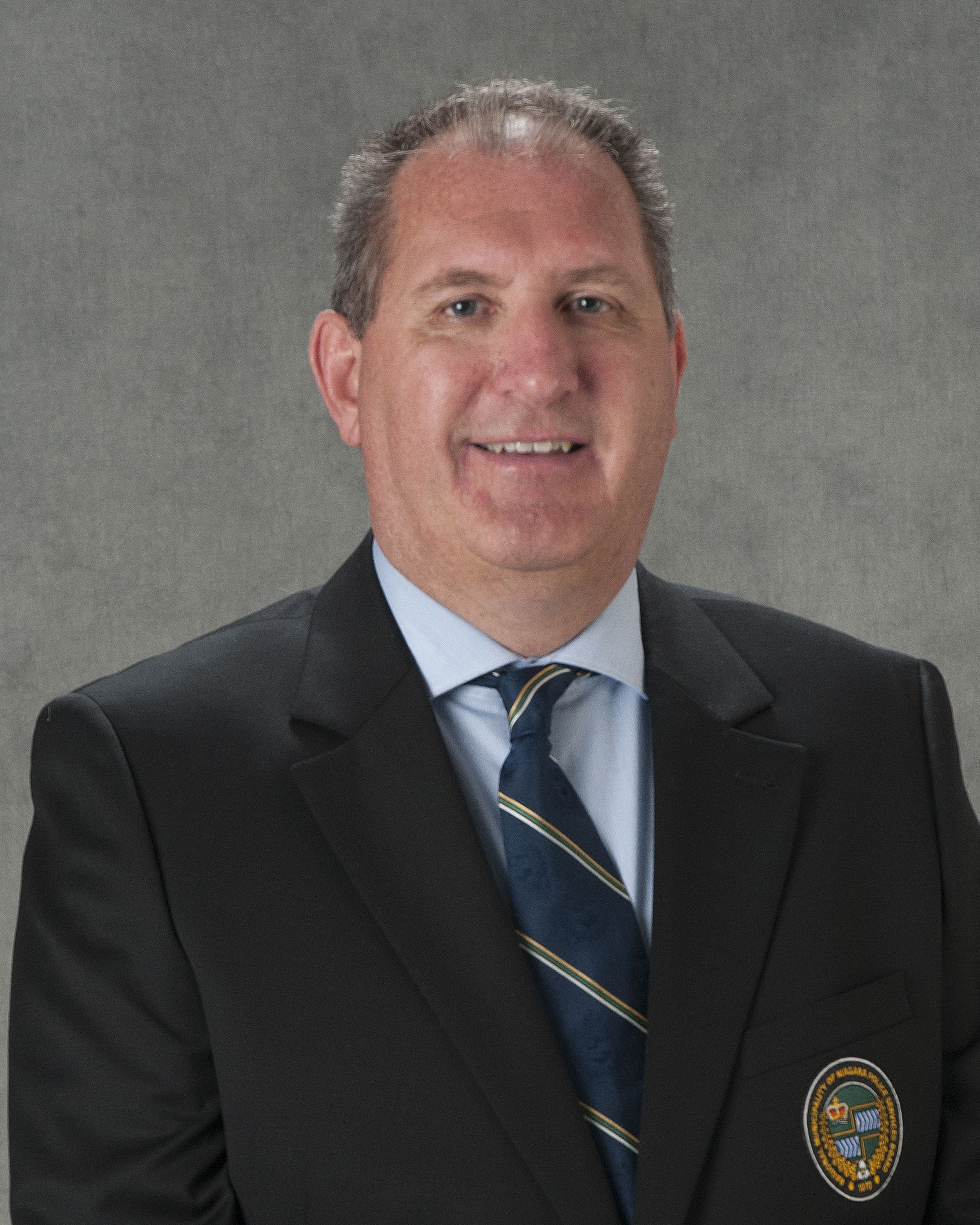 Regional Councillor Bill Steele is serving his second term on Regional Council in his capacity as Mayor of the City of Port Colborne. He was a Port Colborne Councillor for Ward One from 1996 to 2014. Councillor Steele was appointed to the Regional Municipality of Niagara Police Services Board on December 13, 2018.
He has been in the insurance business since 1982 and is the owner of C. M. Steele Insurance Brokers Ltd., established in 1898. Councillor Steele has extensive community involvement including:
* President of Port Colborne Minor Hockey from 2002 to 2016
* Past president of Port Colborne Lions Club
* Past president Port Colborne Jaycees
* Vice-president of Niagara South Insurance Brokers Association
* Board member of Ontario Trillium Foundation from 1997 to 2001
* Past member of Niagara College Foundation
* Hockey coach for Port Colborne Minor Hockey, Southern Tier Admirals AAA
* Chair of Port Colborne Vale Health and Wellness Centre Building Committee. He is a member of the Insurance Brokers Association of Ontario, the Niagara South Insurance Brokers Association, the Chamber of Commerce and the Canadian Federation of Independent Business. He is married to Debby and has three sons, Mitch, Mack and Riley.
One Citizen appointed by Regional Council (for a four-year term):
Nyarayi Kapisavanhu - Member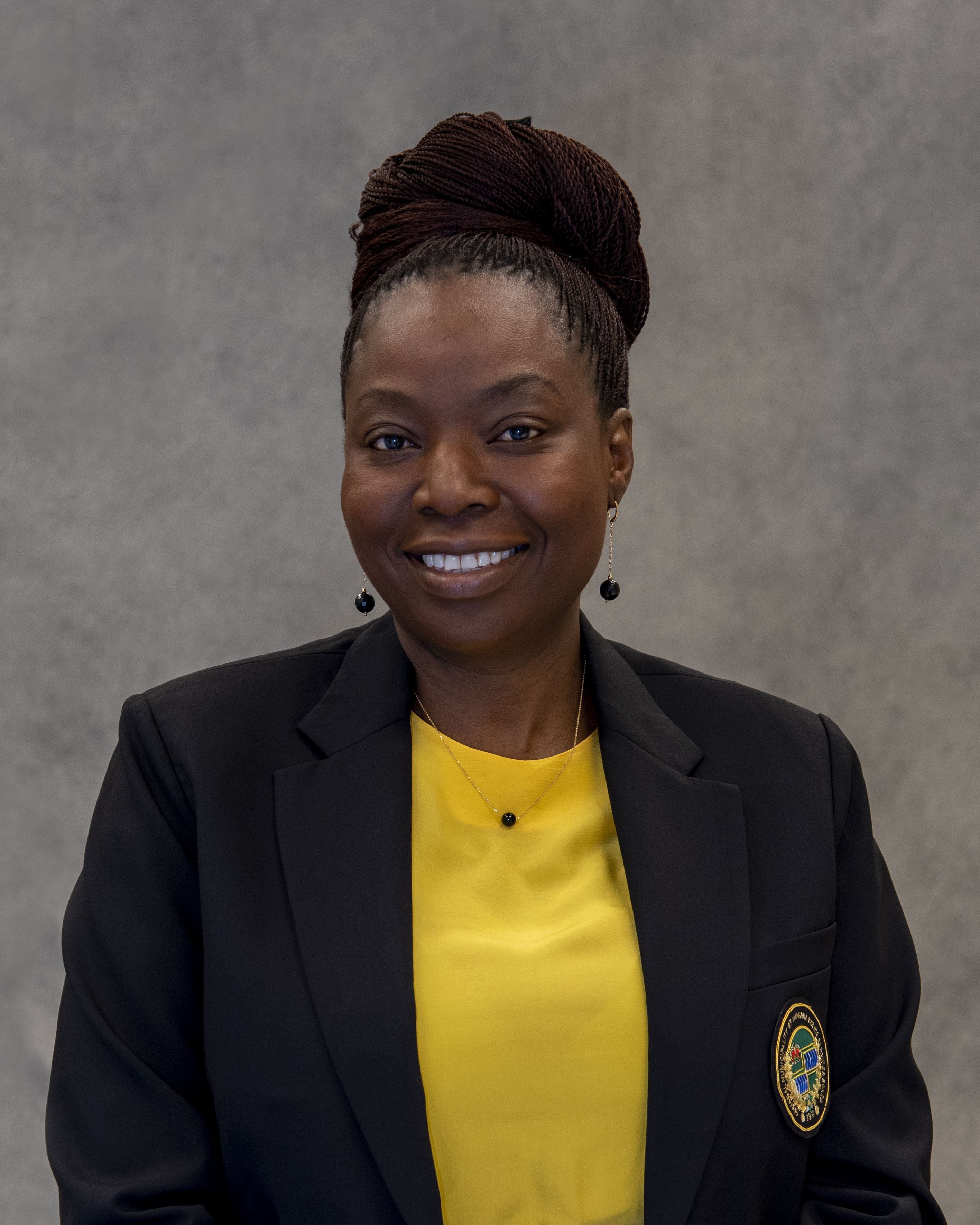 Nyarayi Kapisavanhu was appointed by Niagara Regional Council as its community representative to serve on the Regional Municipality of Niagara Police Services Board on February 23, 2023.
She is the Executive Director at Tools of Empowerment for Success (TOES) Niagara, an organization that empowers immigrant and marginalized women through multi-lens educational workshops, programs, and other support services to improve their economic, educational and social outcomes.
Ms. Kapisavanhu is an outstanding multi-lingual communicator. She has an International Development background and extensive experience working with marginalized and disadvantaged communities using participatory approaches. Her passion is providing training and education to enhance the economic and social status and the development of leadership skills of women, especially marginalized women, to improve their prospects.
Ms. Kapisavanhu is a strong believer in Education for Sustainable Development, which allows every human being to acquire the knowledge, skills, attitudes, and values necessary to shape a sustainable future. She is heavily involved in the community and sits on many boards and committees, locally and internationally, in various capacities. Ms. Kapisavanhu is also the founder of the Advocating for Black Excellence Awards of Niagara (ABEAN).
Board Staff
Deb Reid - Executive Director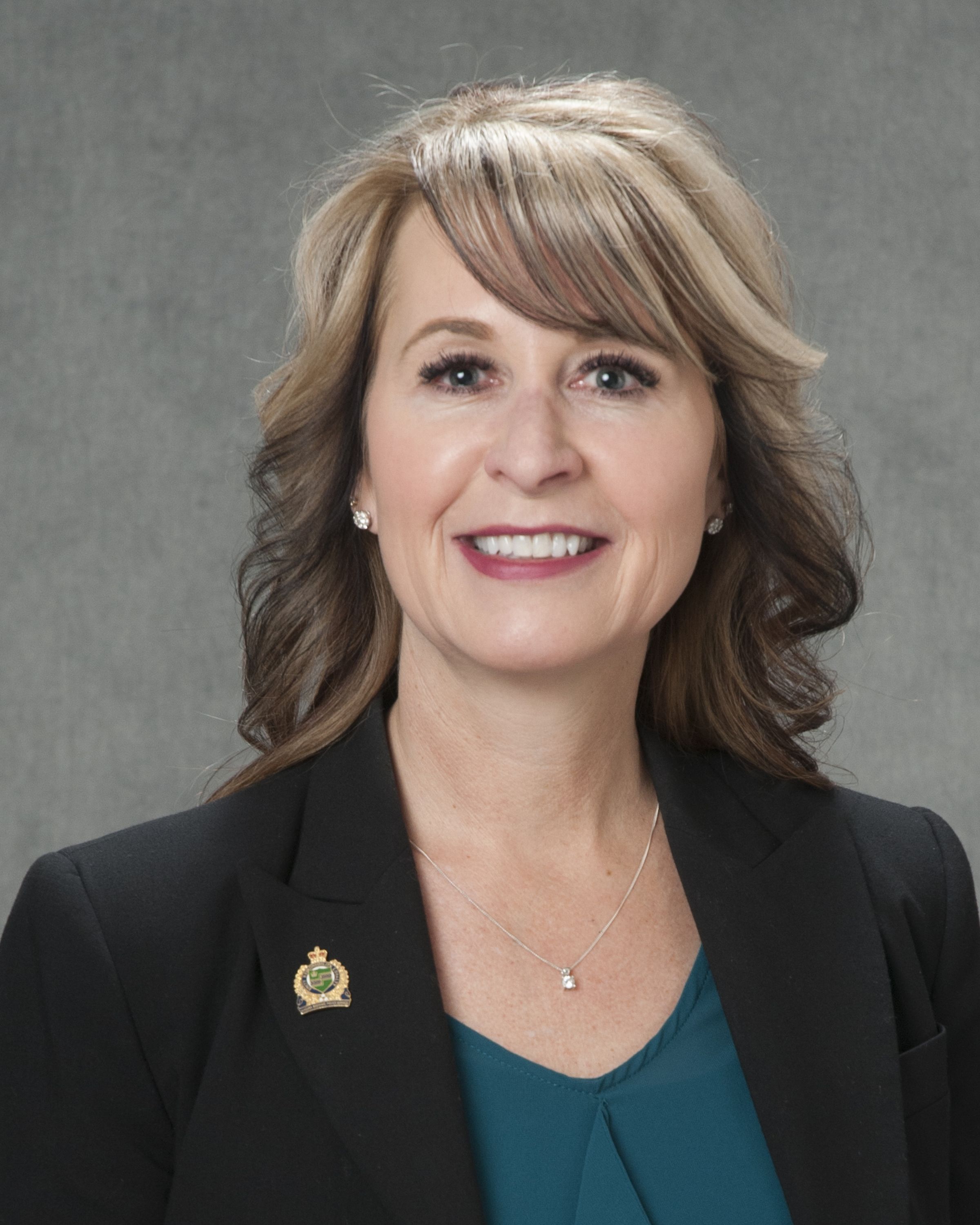 Deb Reid serves as the Executive Director of the Niagara Police Services Board and is responsible for the day-to-day management of the Board's business, staff and members. She is responsible for the maintenance of the Board's official record of decisions, and she ensures that all Board matters and decisions are properly recorded, followed up on and implemented.
Deb provides strategic policy and communications advice to the Chair and Board Members, drafts Board policy, conducts research and analysis, develops internal and external strategic communications and prepares speeches and other communications. As Executive Director, Deb oversees the full span of the Board's activities in the areas of governance, budget, policy development, oversight and critical issues in policing and community safety.
Prior to being appointed as the Board's Executive Director in 2001, Deb served as Administrator for the Peel Police Services Board, and before that was a member of the Peel Regional Police Service since 1995. During her time with Peel, she worked in Human Resources, provided administrative support to staff and members, and worked on comprehensive policy reviews.
In addition, Deb has served for the past 15 years as part of Ontario Association of Police Services Boards (OAPSB) Zone 4 in the position of Secretary-Treasurer. She has served on the OAPSB Training Committee and assisted in the development of the OAPSB Board Governance Training modules, as well as provided assistance to the Canadian Association of Police Governance (formerly known as the Canadian Association of Police Boards) with its past conference workshops. She has extensive knowledge and experience in police board governance and related initiatives, and has worked directly with over 30 different Board Members and numerous Senior Executive Members of the Police Service.
Dawn Cichocki - Executive Assistant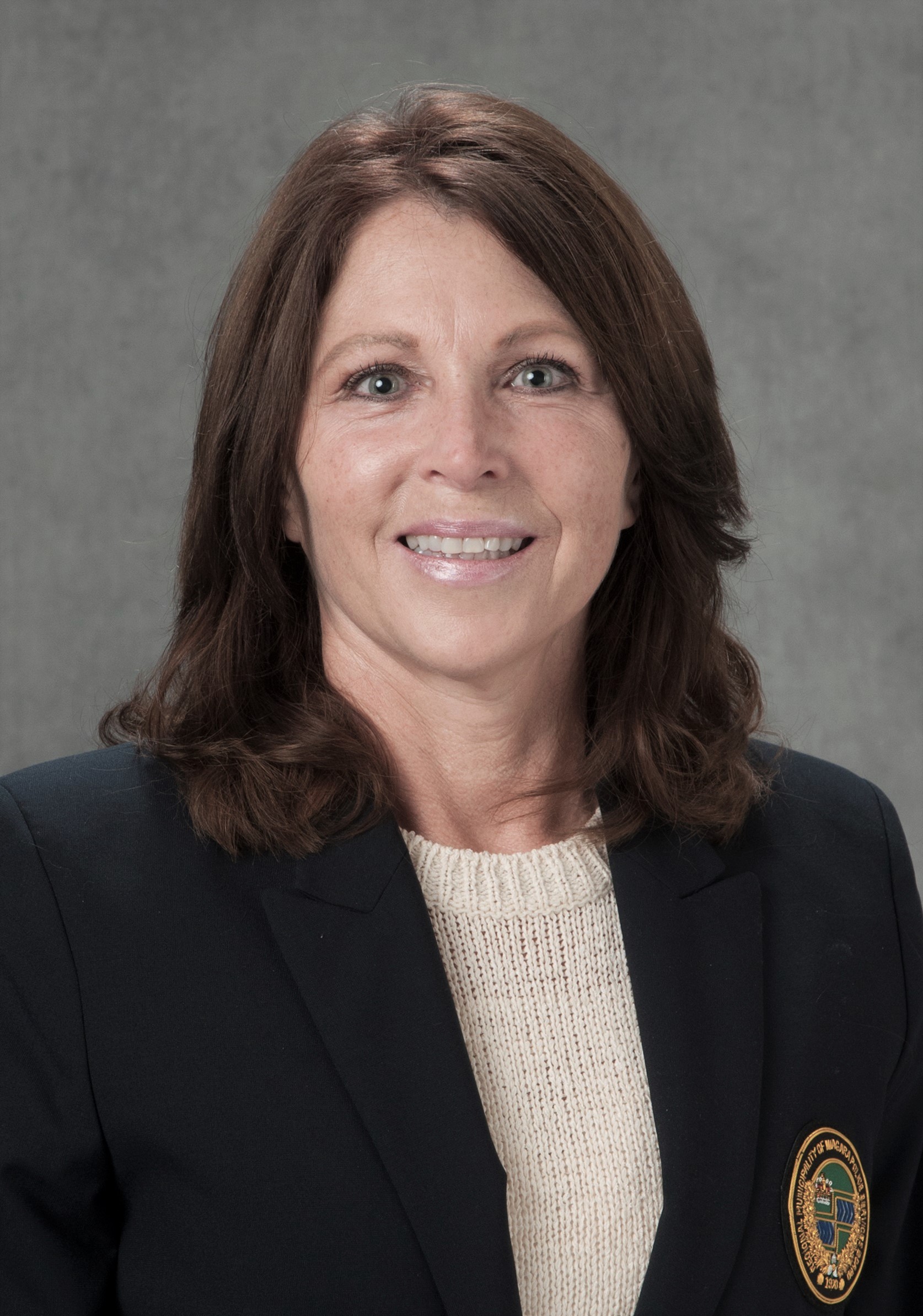 Dawn Cichocki provides day-to-day executive assistance to the Executive Director, Chair and other Members of the Board.
She provides administrative support, including general reception services, recording of incoming/outgoing mail, scheduling of meetings and room bookings, and confirmation of Board attendance at all various official, unofficial and ceremonial events. In addition, Dawn is responsible for the preparation, distribution and follow-up of all Board agendas in consultation with the Executive Director, and maintains important contractual documentation, confidential records and an up-to-date and accurate filing system. She also processes expense claims and is responsible for the purchasing and payment of approved budget items as well as other financial documentation through the electronic financial management system.
Dawn has been a member of the Niagara Regional Police Service since 1997. In her time with the Service, Dawn was temporarily assigned to various operational units before coming to the Board Office in 1999. For over 20 years, Dawn has provided much-needed administrative support to the Board and has served in the positions of Board Clerk and Administrative Assistant until she was promoted to her current position as Executive Assistant in 2011.