The Board is comprised of seven members.
Three appointed by the Government of Ontario:
Dave Eke - Vice Chair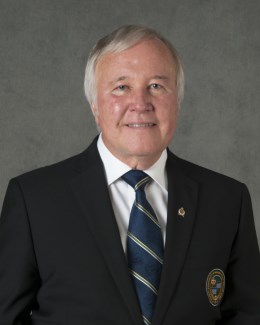 Dave Eke was appointed to the Regional Municipality of Niagara Police Services Board by the Provincial Government under an Order in Council from the Lieutenant Governor of Ontario for a three-year term commencing June 20, 2019.

Mr. Eke is a life-long resident of the Niagara Region, having lived in St. Catharines, Niagara-on-the-Lake and Niagara Falls. He brings over 40 years of experience in both the public and private sector. Mr. Eke is an Industrial Engineer and was employed with General Motors in St. Catharines for 34 years with a background in Production Supervision. He was first elected Alderman for the Town of Niagara-on-the-Lake in 1991 and was re-elected in 1994.

Mr. Eke was elected as a Regional Councillor in 2000 and re-elected to serve a second term on Regional Council in 2003. He was elected as Lord Mayor for the Town of Niagara-on-the-Lake in 2010 and in this capacity served as a member of Regional Council. He has an extensive record of community service, including being past Member and President of the Niagara-on-the-Lake Lions Club, former Member of the Niagara-on-the-Lake Committee of Adjustment; past Board Member with Niagara Regional Housing and the Niagara Peninsula Conservation Authority; former Board Commissioner of the Niagara Parks Commission and Niagara District Airport Authority; past Board Director of Niagara-on-the-Lake Hydro; former Governor for the Shaw Festival Theatre; and past Member and Chair of the Niagara District Health Council, Niagara Goodwill Industries, and the Niagara-on-the-Lake Library Board. Dave is happily married to his wife Debbie and they have two children and five grandchildren.
Jen Lawson - Member
Jen Lawson was appointed to the Regional Municipality of Niagara Police Services Board by the Provincial Government under an Order In Council from the Lieutenant Governor of Ontario for a three-year term commencing November 20, 2020.
Ms. Lawson is a Chartered Professional Accountant (CPA) and brings over 20 years of accounting experience from a diverse background in the public and private sectors covering manufacturing, family entertainment, hospital, university, regional and provincial governments. Ms. Lawson's passion for learning inspired her to pursue her Bachelors of Commerce from Laurentian University where she then completed her Master of Business Administration (MBA).
Born in Hamilton, Ms. Lawson moved to the Niagara Region in 2002 where she has been an active member of the community, running for municipal council in 2010. Ms. Lawson is known for her extended community involvement. She has been active as a member of several sporting and service organizations, including President of Grimsby Baseball, Treasurer of 62 Phantom Air Cadets, School Council Treasurer and is active as Secretary Treasurer of BNI SCORE, Chapter Launch Ambassador, and 2835 Army Cadet Volunteer.
Tara McKendrick - Member
Tara McKendrick is a provincial appointee to the Board since February 2018.Ms. McKendrick brings over 20 years of experience in the social services field through participation in various roles throughout Niagara.Born in Hamilton, Ms. McKendrick's family moved to the Niagara Region in 1984.
Ms. McKendrick has a history of volunteer work with Big Sisters, Niagara Victim Services, Distress Centre Niagara and other community agencies. A strong passion for helping others inspired completion of her Bachelor of Arts with Honours in Sociology from Brock University, and subsequently her Master of Social Work degree from the University of Windsor.
Ms. McKendrick's employment history has included involvement and collaboration with emergency response services, child protection services, hospital emergency departments and mental health and addictions services. The focus of her roles have been suicide prevention, crisis intervention and resolution, as well as advocacy, awareness and facilitation of curriculum regarding suicide prevention, mental health and addictions. Ms. McKendrick's career has led to her current role as Executive Director of Canadian Mental Health Association, Niagara Branch.Ms. McKendrick lives in Niagara with her husband and two young children.
Three representatives of Regional Council (for four-year terms):
Bill Steele - Chair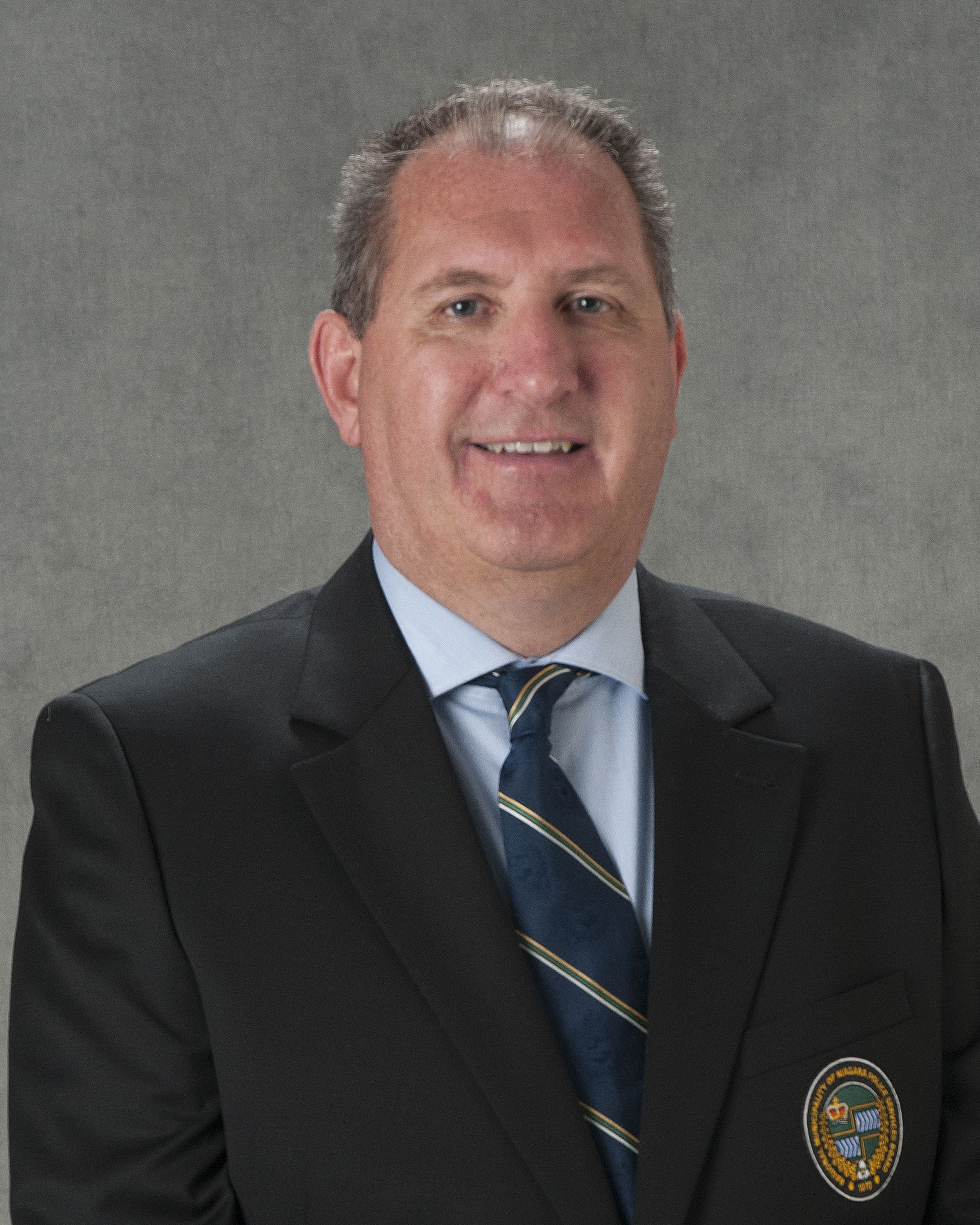 Regional Councillor Bill Steele is serving his first term on Regional Council in his capacity as Mayor of the City of Port Colborne. He was a Port Colborne Councillor for Ward One from 1996 to 2014. Councillor Steele was appointed to the Regional Municipality of Niagara Police Services Board on December 13, 2018.
He has been in the insurance business since 1982 and is the owner of C. M. Steele Insurance Brokers Ltd., established in 1898. Councillor Steele has extensive community involvement including:
* President of Port Colborne Minor Hockey from 2002 to 2016
* Past president of Port Colborne Lions Club
* Past president Port Colborne Jaycees
* Vice-president of Niagara South Insurance Brokers Association
* Board member of Ontario Trillium Foundation from 1997 to 2001
* Past member of Niagara College Foundation
* Hockey coach for Port Colborne Minor Hockey, Southern Tier Admirals AAA
* Chair of Port Colborne Vale Health and Wellness Centre Building Committee. He is a member of the Insurance Brokers Association of Ontario, the Niagara South Insurance Brokers Association, the Chamber of Commerce and the Canadian Federation of Independent Business. He is married to Debby and has three sons, Mitch, Mack and Riley.
Bob Gale - Member
Regional Councillor Bob Gale was appointed to serve as a Regional representative on the Regional Municipality of Niagara Police Services Board on December 18, 2014, and was re-appointed by Regional Council on December 13, 2018 for a four-year term. In the 1970's, Councillor Gale was a Niagara Regional Police Officer and was the 1978 Police Officer of the Year, including being awarded the Medal of Merit.
For over 30 years he owned and operated Gale's Gas Bars Limited. His daughter has now taken over control and ownership of the company. Over the years he has been a baseball and hockey coach; a Big Brother and made countless commitments to help the less fortunate. Councillor Gale has spearheaded the Gale family's involvement in many volunteer and philanthropic endeavours to benefit the community, including the renovation of the Greater Niagara General Hospital emergency room; the construction of the "Gale Centre"; and the first and largest private donation to the new Niagara Falls Museum. Councillor Gale has also donated time to various organizations.
He has served on several boards including the YMCA, Big Brothers, Niagara Falls High School Advisory Board, as President of the Boys and Girls Club (and still an honorary member), and a previous Charter Member of the Niagara Falls Sunrise Rotary.He has been the recipient of the prestigious Canadian Red Cross Power of Humanity Award 2006 and the Paul Harris Award for his Rotarian efforts, in addition to many others. Through his world-wide travels Councillor Gale has also helped the less fortunate in other areas of the world - most notably, with a friend, financing a school and reservoir being built in southern Kenya for a Masaii tribe. He is known for fighting for fairness as a past Niagara Parks Commissioner and credited with saving provincial taxpayers up to $300 million when the lease for the Maid of the Mist was fairly tendered out. As a result, he was asked to be an Advisory on a National Watchdog Group over Government waste. Councillor Gale is married to his wife Vera with three children and four grandchildren.
Kevin Gibson - Member
Regional Councillor Kevin Gibson is serving his first term on Regional Council. He was appointed to serve as a Regional representative on he Regional Municipality of Niagara Police Services Board on December 13, 2018. As a RCMP officer, Councillor Gibson has various levels of experience working with different levels of government, including working with foreign governments to develop and implement protocols to assist Canadian investigations. He retired as a 34-year veteran of the RCMP and served both nationally in Chilliwack, British Columbia; Whitehorse, Yukon Territory; Toronto, Ontario; and internationally in Bangkok, Thailand, for specialized investigations into human trafficking. During his policing career, he has held a variety of positions including general uniform duties, community policing, member of the Emergency Response Team dealing with high risk situations, human trafficking investigator, supervisor of a serious crime unit, and Detachment Commander.
He also worked as part of the security planning team for the 2010 Winter Olympics in Vancouver, BC.He is currently the sole owner and employee of Gibson Auction Service. Being a formally trained auctioneer that mostly specializes in charity auctions, he has raised hundreds of thousands of dollars for charity over the past five years. Councillor Gibson is active in the community having volunteered for much of his life. He has coached soccer for years, helped build a habitat for humanity house, rode a bicycle from Vancouver to Toronto and raised $28,000 for CNIB. He volunteers with the Marshville Heritage Festival, has been on church boards and helped raise funds for the Canadian Cancer Society.He is happily married to Lynn and has two daughters.
One Citizen appointed by Regional Council (for a four-year term):
Henry D'Angela - Member
Henry D'Angela rejoins the Niagara Police Services Board as its citizen appointee/community representative. Mr. D'Angela, who previously served on the Board from December 2010 to December 2014 as a Regional Councillor representative and held the Board Chair position for the years 2012, 2013 and 2014, was re-appointed by Niagara Regional Council to the Board effective March 28, 2019 for the remaining term of this Council. Mr. D'Angela has been elected to different positions that first started when he was elected Commissioner for the Thorold Hydro Electric Commission in 1997.
He was elected to Thorold Council in 2000 and in 2006 was elected Mayor for the City of Thorold which included serving on Niagara Regional Council. Following his term as Mayor, Mr. D'Angela served two terms as Thorold's elected Regional Councillor beginning in 2010. During his capacity as Mayor and Regional Councillor, Mr. D'Angela had been appointed to the Niagara Regional Housing Board since 2006 and was elected Chair in January 2017. He has held many positions during his three terms on Regional Council such as Chair of the Niagara Police Services Board, Chair of the Region's Audit Committee, Chair of Region's Investment Committee, Co-Chair of the Region's Corporate Services Committee, and Vice-Chair of the Region's Budget Committee. In addition, he served as a member of the Niagara Regional Housing Alternative Service Delivery Committee and member of the Public Health and Social Services Committee. Renowned for his tireless and generous community involvement, Mr. D'Angela continues to volunteer for various community groups.
He currently serves as Treasurer of the Welland Canal Foundation and has been appointed by the City of Thorold to the Committee of Adjustments and Thorold Municipal Non-Profit Housing Board. Mr. D'Angela is a past Board Chair for the Niagara Sports Commission and was a member of the successful 2021 Canada Summer Games Bid Committee. He has coached many minor league hockey and baseball teams. He currently coaches a high school baseball team and is the convener/organizer of the Henderson's High School Baseball Tournament. Mr. D'Angela holds a degree with a major in Economics from Wilfrid Laurier University and has operated an accounting firm for over 25 years specializing in corporate and personal tax planning. He is a lifelong resident of Thorold and is married to his wife Rina and they have two children, Julie and Kyle.
Board Staff
Deb Reid - Executive Director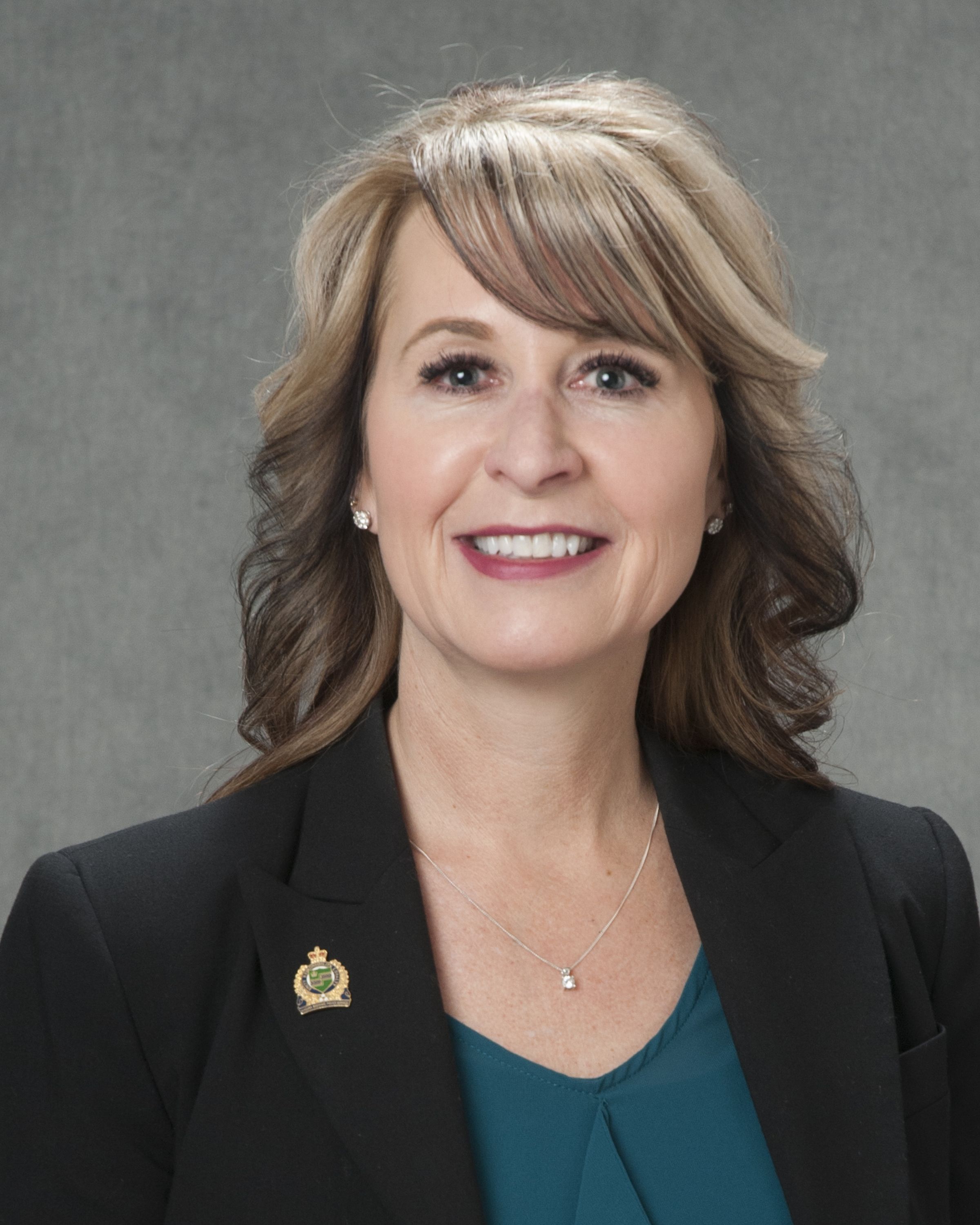 Deb Reid serves as the Executive Director of the Niagara Police Services Board and is responsible for the day-to-day management of the Board's business, staff and members. She is responsible for the maintenance of the Board's official record of decisions, and she ensures that all Board matters and decisions are properly recorded, followed up on and implemented.
Deb provides strategic policy and communications advice to the Chair and Board Members, drafts Board policy, conducts research and analysis, develops internal and external strategic communications and prepares speeches and other communications. As Executive Director, Deb oversees the full span of the Board's activities in the areas of governance, budget, policy development, oversight and critical issues in policing and community safety.
Prior to being appointed as the Board's Executive Director in 2001, Deb served as Administrator for the Peel Police Services Board, and before that was a member of the Peel Regional Police Service since 1995. During her time with Peel, she worked in Human Resources, provided administrative support to staff and members, and worked on comprehensive policy reviews.
In addition, Deb has served for the past 15 years as part of Ontario Association of Police Services Boards (OAPSB) Zone 4 in the position of Secretary-Treasurer. She has served on the OAPSB Training Committee and assisted in the development of the OAPSB Board Governance Training modules, as well as provided assistance to the Canadian Association of Police Governance (formerly known as the Canadian Association of Police Boards) with its past conference workshops. She has extensive knowledge and experience in police board governance and related initiatives, and has worked directly with over 30 different Board Members and numerous Senior Executive Members of the Police Service.
Dawn Cichocki - Executive Assistant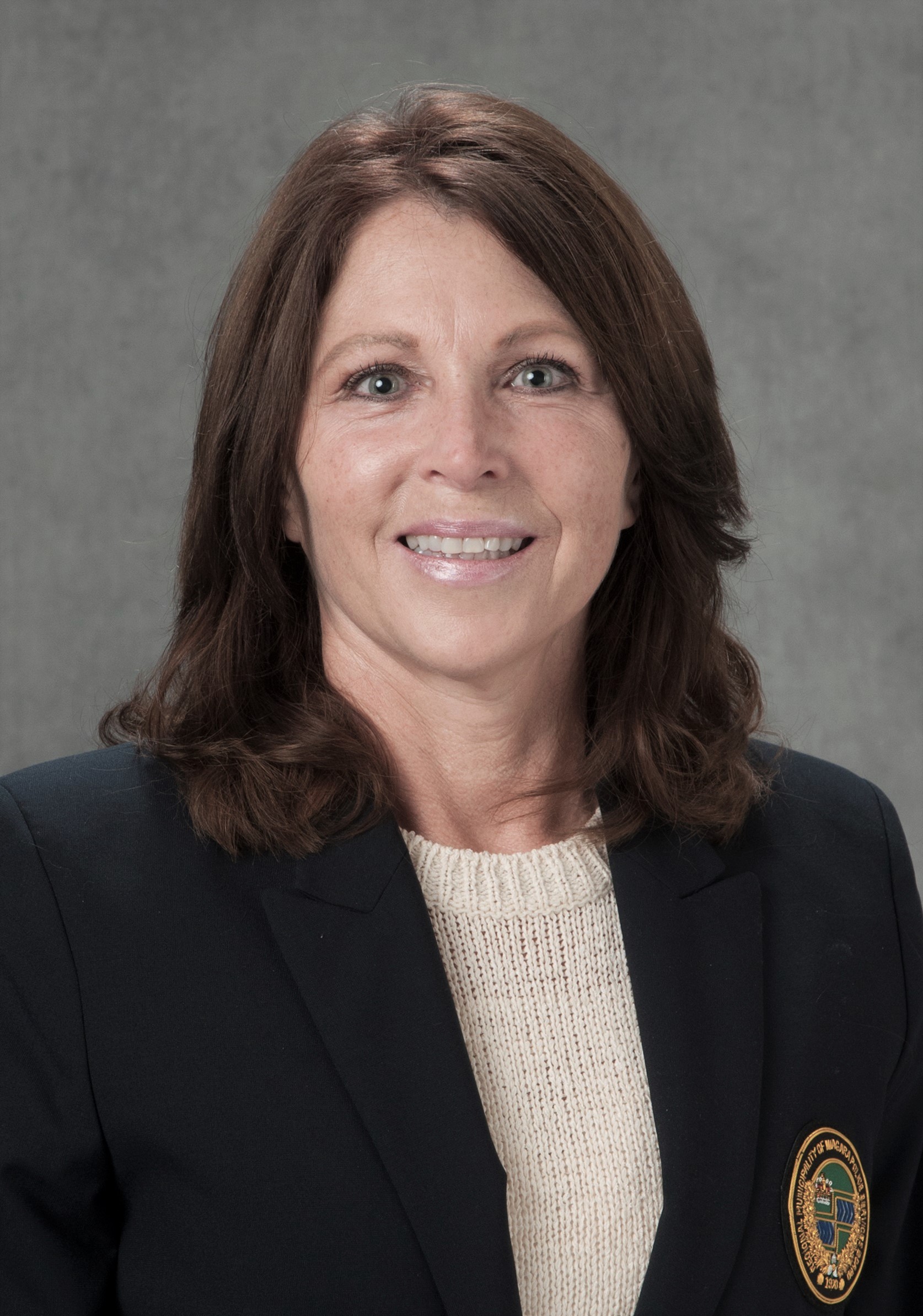 Dawn Cichocki provides day-to-day executive assistance to the Executive Director, Chair and other Members of the Board.
She provides administrative support, including general reception services, recording of incoming/outgoing mail, scheduling of meetings and room bookings, and confirmation of Board attendance at all various official, unofficial and ceremonial events. In addition, Dawn is responsible for the preparation, distribution and follow-up of all Board agendas in consultation with the Executive Director, and maintains important contractual documentation, confidential records and an up-to-date and accurate filing system. She also processes expense claims and is responsible for the purchasing and payment of approved budget items as well as other financial documentation through the electronic financial management system.
Dawn has been a member of the Niagara Regional Police Service since 1997. In her time with the Service, Dawn was temporarily assigned to various operational units before coming to the Board Office in 1999. For over 20 years, Dawn has provided much-needed administrative support to the Board and has served in the positions of Board Clerk and Administrative Assistant until she was promoted to her current position as Executive Assistant in 2011.