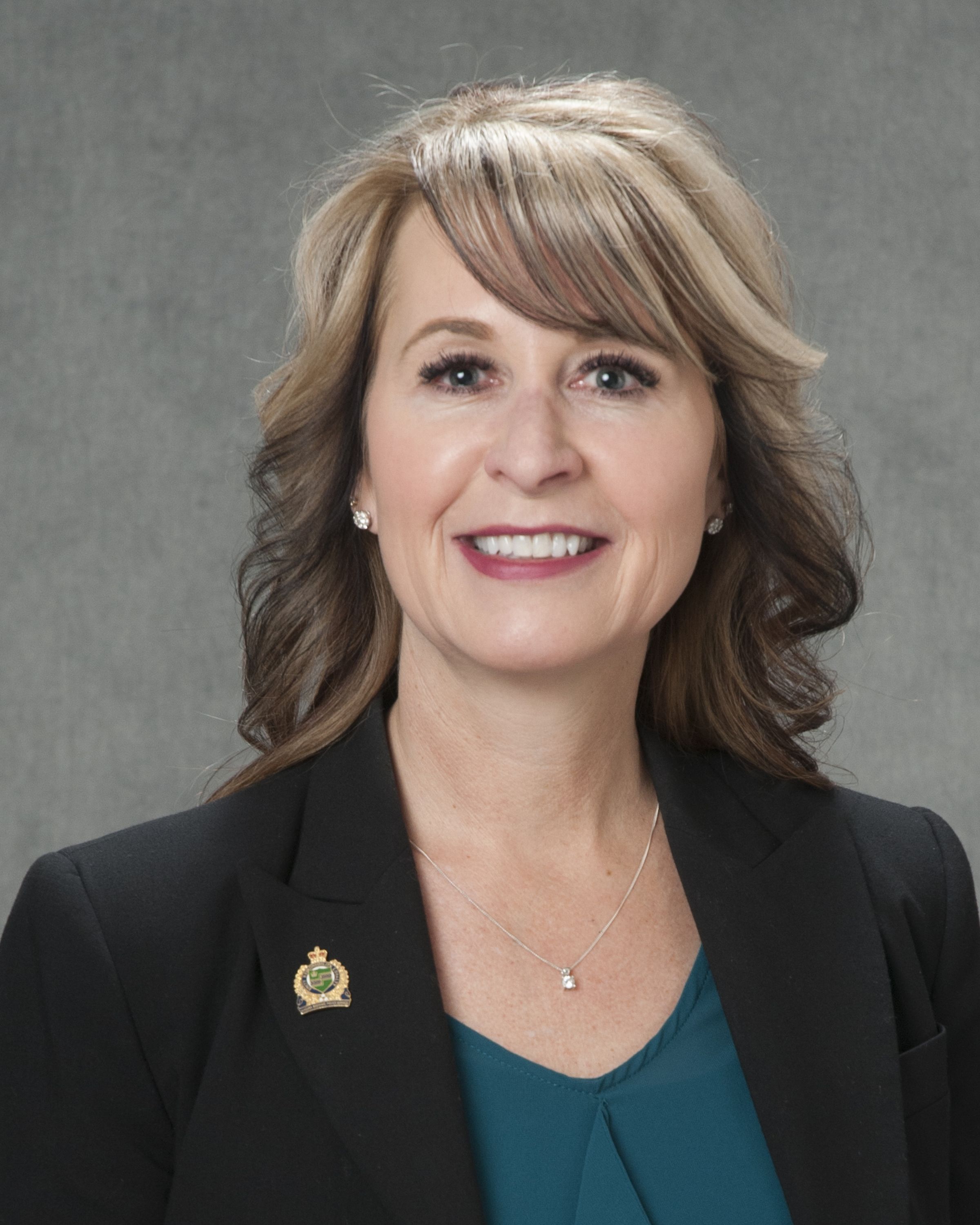 Deb serves as the Executive Director of the Niagara Police Services Board and is responsible for the day-to-day management of the Board's business, staff and members. She is responsible for the maintenance of the Board's official record of decisions, and she ensures that all Board matters and decisions are properly recorded, followed up on and implemented.
Deb provides strategic policy and communications advice to the Chair and Board Members, drafts Board policy, conducts research and analysis, develops internal and external strategic communications and prepares speeches and other communications. As Executive Director, Deb oversees the full span of the Board's activities in the areas of governance, budget, policy development, oversight and critical issues in policing and community safety.
Prior to being appointed as the Board's Executive Director in 2001, Deb served as Administrator for the Peel Police Services Board, and before that was a member of the Peel Regional Police Service since 1995. During her time with Peel, she worked in Human Resources, provided administrative support to staff and members, worked on comprehensive policy reviews and progressed to her current position as Executive Director to the Niagara Police Services Board in 2001.
In addition, Deb has served for the past 15 years as part of Ontario Association of Police Services Boards (OAPSB) Zone 4 in the position of Secretary-Treasurer. She has served on the OAPSB Training Committee and assisted in the development of the OAPSB Board Governance Training modules, as well as provided assistance to the Canadian Association of Police Governance (formerly known as the Canadian Association of Police Boards) with its past conference workshops. She has extensive knowledge and experience in police board governance and related initiatives, and has worked directly with over 30 different Board Members and numerous Senior Executive Members of the Police Service.