Posted on Monday, June 13, 2022 11:00 PM
On June 13, 2022, at approximately 6:42pm emergency service personnel were called to a report of three cyclists having been struck by a car in west St. Catharines.
1 District St. Catharines uniform officers along Niagara Emergency Medical Services and St. Catharines Fire Service arrived on scene on Seventh Street Louth between the South Service Road and Second Avenue Louth. Emergency services personnel were directed to three cyclists that had been struck by a white Ford Edge.
All three cyclists...
Posted on Monday, June 13, 2022 11:55 AM
The Niagara Regional Police Homicide Unit continues investigate a homicide that occurred on Sunday, June 12, 20220 at the intersection of Pleasant Avenue and Lake Street in the of St. Catharines.
Detectives remain in the area canvassing for information related to this incident.
The deceased victim in this matter has been identified as a 33-year-old male. The next of kin for the deceased have been notified and at the request of his family, no other information regarding his identity is being released...
Posted on Monday, June 13, 2022 10:38 AM
On Monday June 13, 2022, 1 District (St. Catharines) uniform officers were called to the area of Church Street and Carlisle Street in the City of St. Catharines following the report of a stabbing.
When officers arrived, they located an adult female with injuries.
The female was transported to an out-of-town hospital for treatment of her injuries which were believed to be serious. She has since been listed in stable condition.
Officers determined that the female was involved in an altercation...
Posted on Sunday, June 12, 2022 10:34 PM
Missing person Beverly Werkmeister has been located and is safe. The NRPS would like to thank the media and public for their assistance with this matter.
We have deleted her photo from our social media and the original media release for privacy. We would ask the media and public to consider doing the same.
2022-63051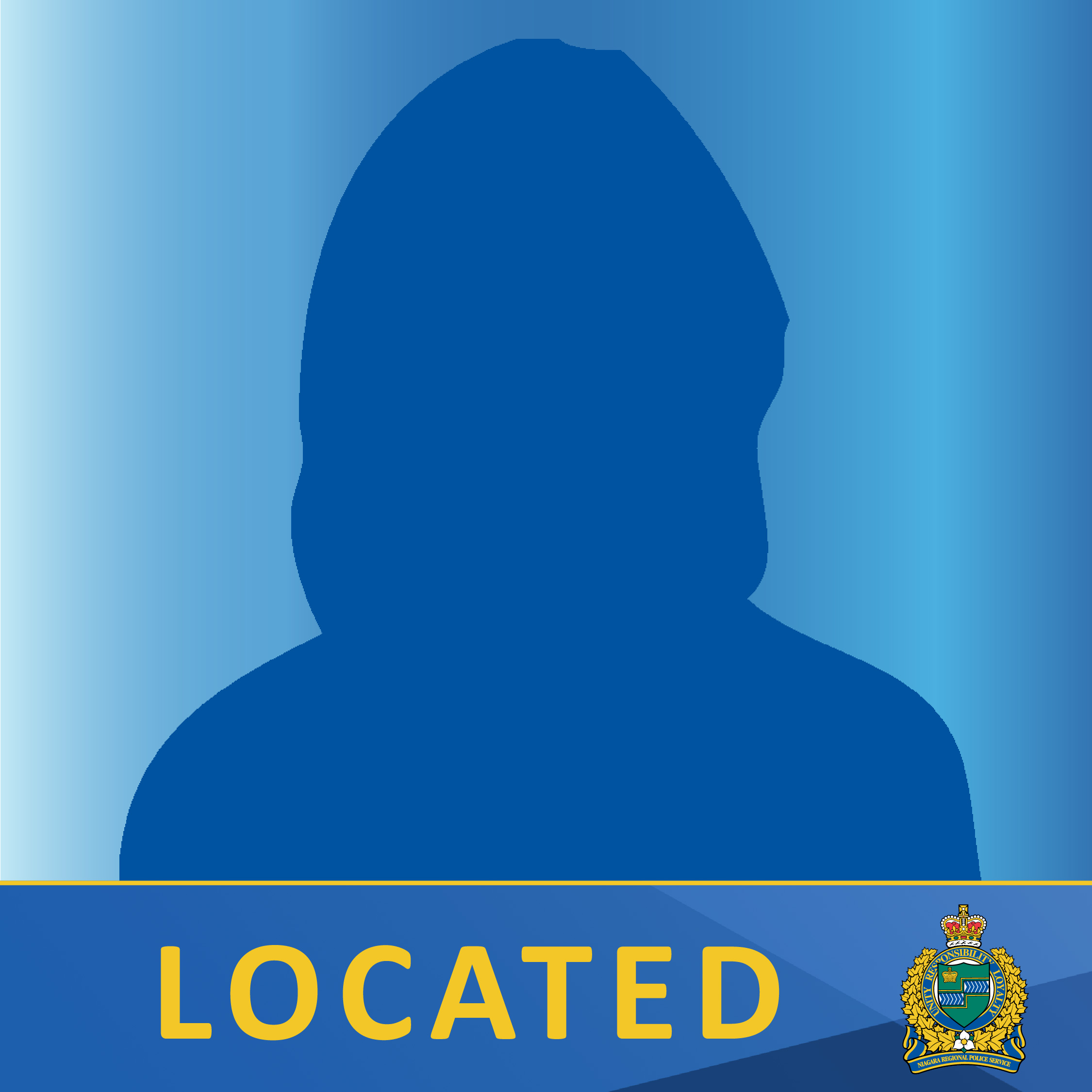 Posted on Sunday, June 12, 2022 04:18 PM
3 District Welland officers with the Niagara Regional Police Service are searching for missing person, 55-year-old Beverly Werkmeister.
Werkmeister left her residence in the area of Moyer Road and East Main Street this morning at approximately 8:50 am on foot. Detectives have learned that one possible destination may be the area of Victoria Lawn Cemetery on Queenston Street near Spring Street in St. Catharines.
Werkmeister is described as:
White female
5'7" 110 lbs.
Brown hair long
Werkmeister...