Detectives of the Collision Reconstruction Unit (CRU) are highly technically trained and dedicated investigators, who specialize in the field of collision investigation. The unit is responsible for the investigation and reconstruction of vehicle collisions which results in death or where persons have suffered life-threatening injuries. The unit also offers assistance to all front-line officers investigating motor vehicle collisions.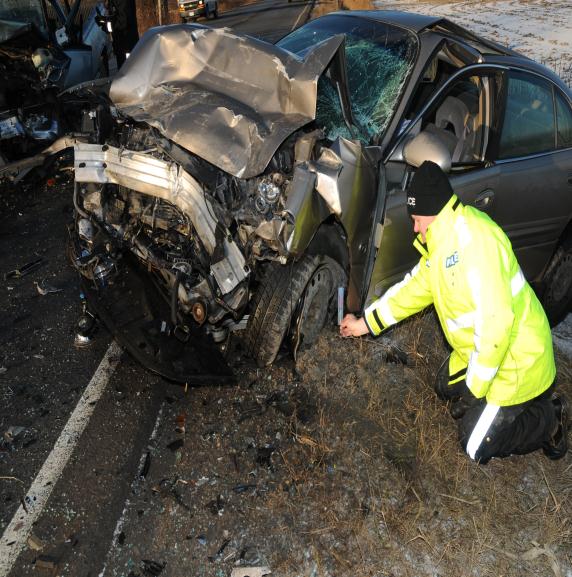 Members of the unit attend and manage the initial scene where they identify and collect evidence required for a thorough investigation. The officers are equipped with the latest in technology including the "Total Station". This instrument is used to forensically survey the scene of a collision and the data is later downloaded into a computer program to produce a scale diagram. This instrument and officers from the unit are also used to assist the Forensic Services Unit with the surveying of major crime scenes.
After completing their investigation, Detectives from the CRU become responsible for the complete investigation. The Officers are responsible for the preparation and case management of all files where charges are laid.
Officers from the Unit have attended numerous courses and seminars in the field of collision reconstruction. These include courses from the Canadian Police College, Ontario Police College and other courses hosted by various private and police agencies.