Crime and the need for assistance aren't limited to land, so the Niagara Regional Police Service's Marine Unit provides policing to the lakes and waterways of the Niagara Region. They conduct general patrol duties in parts of Lake Ontario, Lake Erie, the Niagara River, and other water sanctuaries within or bordering the Niagara Region. Officers in the Marine Unit enforce the Criminal Code, Narcotic, and Liquor Licence Act offences in addition to marine and navigation laws.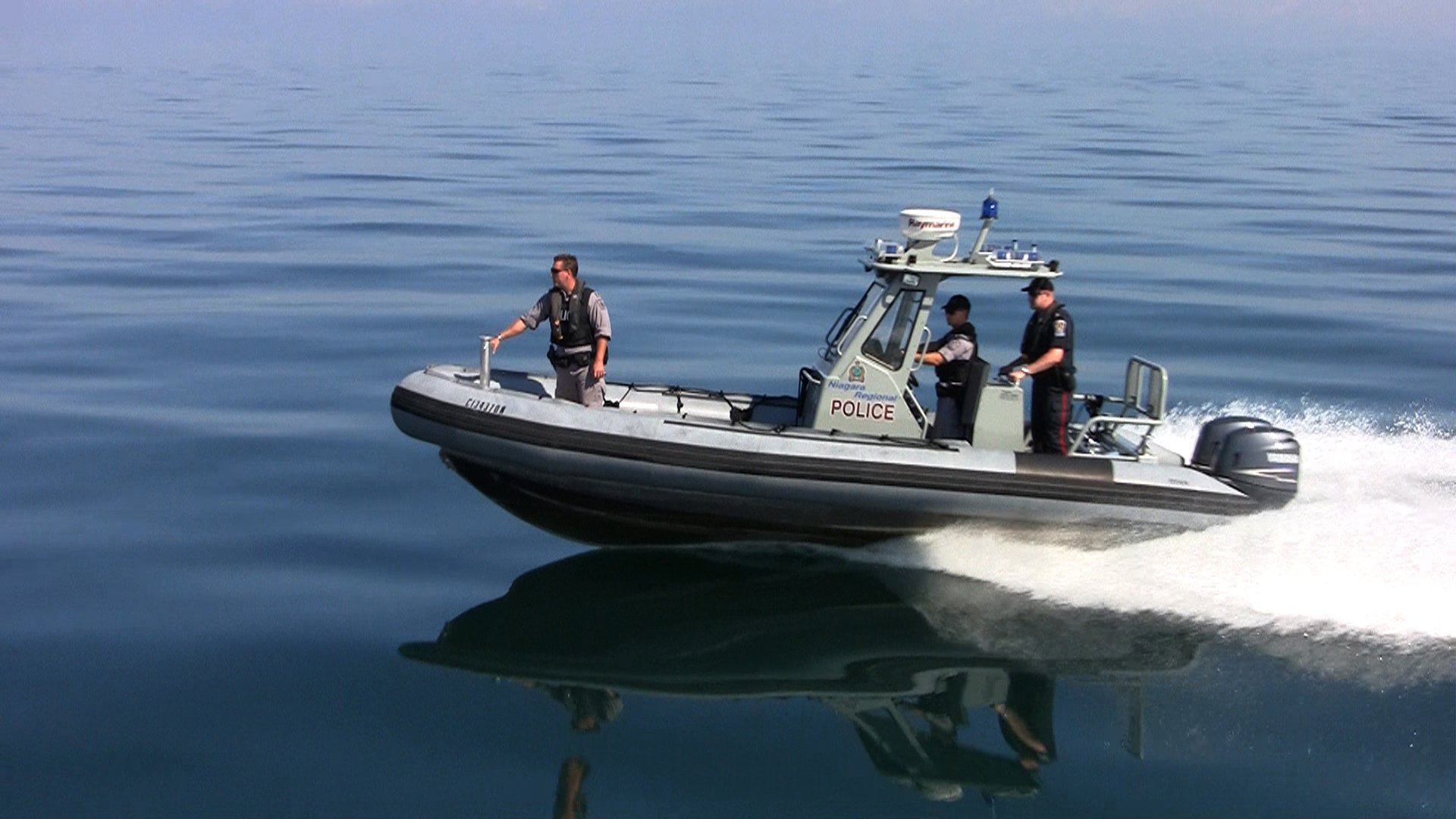 The Marine Unit also assists in search and rescue/search and recovery operations when required. In doing so, they work with other units within the Niagara Regional Police Service, other police services and agencies related to maritime safety or the judicial process.
Operation Water Wise - Summer Colouring Contest!
As part of the Niagara Regional Police Services effort to educate the community on Boat and Water Safety this summer, we are hosting a colouring contest for children ages 4-12. Over the summer, there will be 12 weeks of posted colouring pages for participants to print, colour, and submit the coloured pictures to our Marine General Mailbox at marine@niagarapolice.ca.
The colouring pages are labelled with the dates in the top right corner and each colouring page has a safety tip of the week on it. Parents are encouraged to discuss this topic with their child.
Out of the pictures submitted each week, a winner will be chosen and receive a prize, compliments of the Niagara Regional Police Marine Unit.
Rules of the Contest:
Children ages 4 to 12 may participate.
Please ensure child's first name and age are written directly on the colouring page.
Please include the phone number and name for the adult to be contacted in the email submission.
Make sure to print and colour the appropriate colouring page assigned to that week (the dates are at the top of each page).
Submissions must be submitted to the Marine General Email by Monday at 11:59pm of the corresponding week.
For further questions, please contact marine@niagarapolice.ca
DOWNLOAD THE COLOURING PACKAGE HERE