The mandate of the Niagara Regional Police Service Underwater Search and Recovery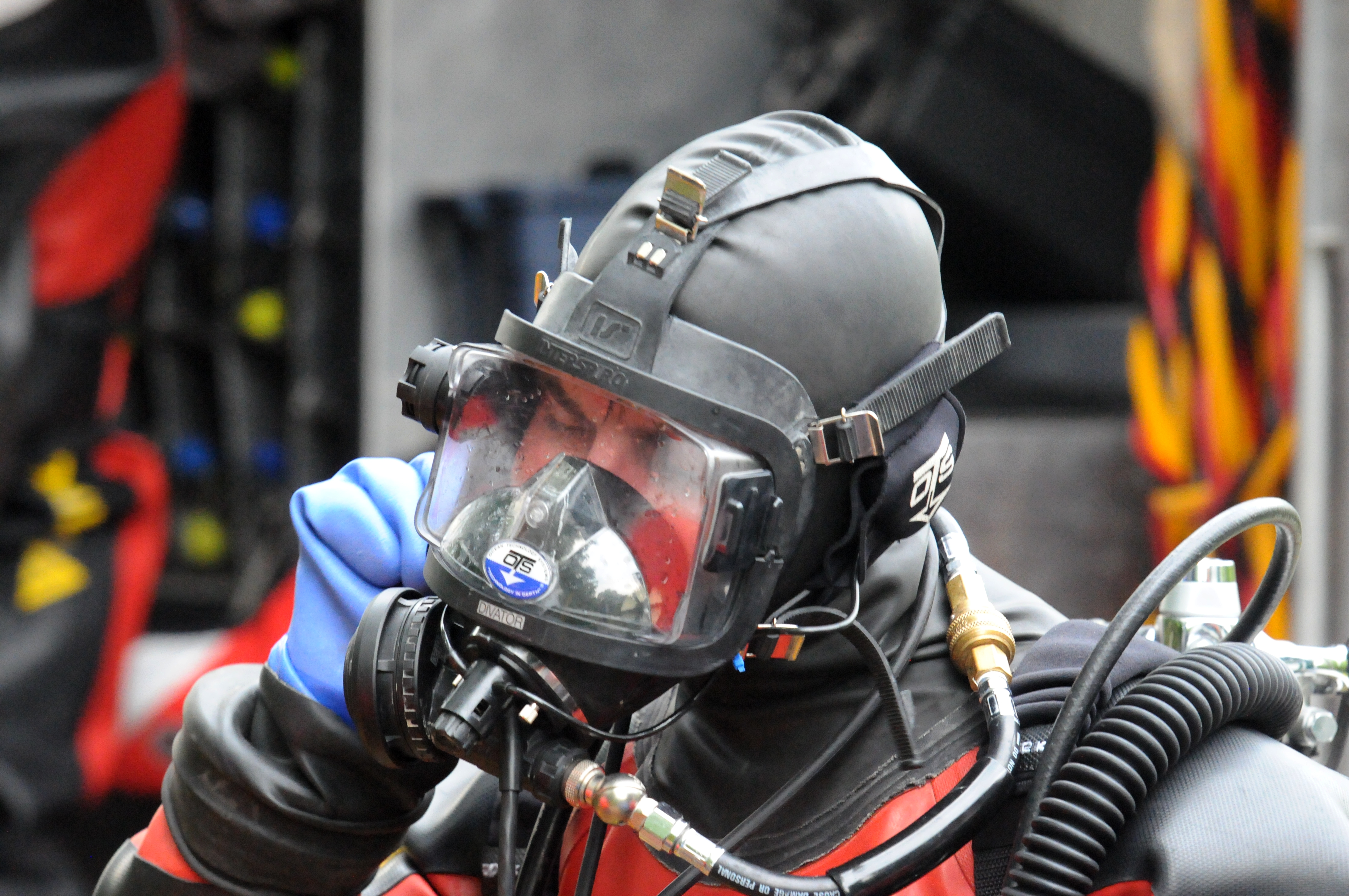 Unit (USRU) is to extend the police function underwater with a cost effective, highly trained and equipped underwater forensic response that meets the needs of the service, the citizens of Niagara and our contracted partners. The underwater capability must be as forensically and professionally reliable as police duties that are executed on land, and meet the legislated competency requirements prescribed by CSA Z275.4-02 Competency Standard for Diving Operations.
All USRU members must be sworn police officers and certified divers before they can apply to the team. Candidates are put through a challenging Phase I: Diver Selection week where they complete a variety of tests including: basic diving knowledge; watermanship and stamina; claustrophobia and skills assessments. This selection program ensures all the applicants have the aptitude to take part in this unique form of commercial diving. Successful candidates then complete six weeks of qualification training based on CSA Standards to develop the requisite knowledge, skills and experience to eventually challenge a formal external audit process prescribed by the Diver Certification Board of Canada (DCBC).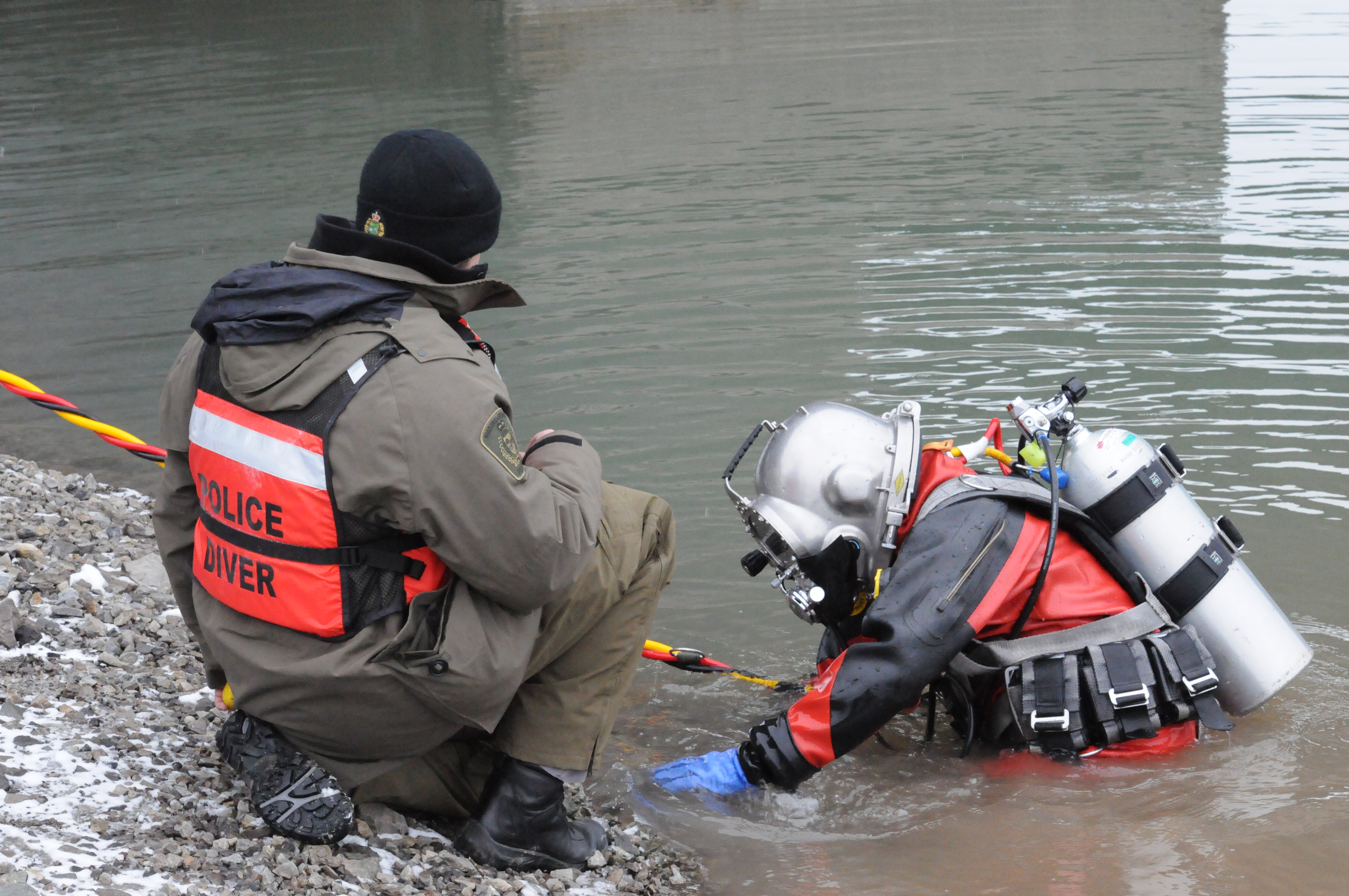 The USRU assists in the forensic recovery of human remains, SCUBA fatalities, vehicle, vessel, air crash investigations, and weapons recovery. All members are certified in harbour clearing, hull searching and explosives recognition. Two members are trained in underwater explosives disposal and improvised explosive device render safe.
Since 1998, Niagara's eight-person USRU has provided search and recovery services for the Waterloo Regional Police Service on a 24/7 contract basis.
Officers are also trained in ice rescue and swift water rescue.